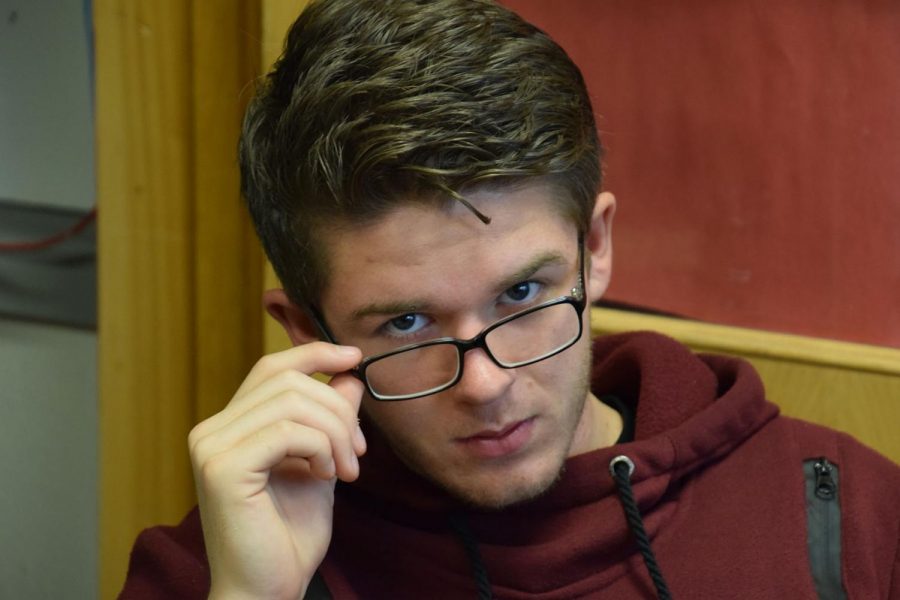 My name is Connor Casne-Jones.
My youngest brother has Crones.
I was born in San Diego.
When I was younger I played with Lego.
I'm head editor this year.
In my writers I inspire fear.
I rule with an iron fist.
That's right you don't want to see me pissed.
This paper is all mine.
No, I don't plan on paying that office fine.
Connor Casne-Jones, Writer & Former Editor
Feb 21, 2020

Capital Punishment Today

(Story)

Feb 10, 2020

Australia's Wildfires

(Story)

Nov 15, 2019

A Bittersweet Goodbye

(Story)

Nov 01, 2019

Crosstown Football 2019

(Story)

Oct 30, 2019

Vape Nation: The Last Crusade

(Story)

Oct 02, 2019

AL Season Review and Post-Season Preview

(Story)

Sep 26, 2019

NL Season Review and Post-Season Preview

(Story)

Sep 23, 2019

Teacher Profile: Emily Petrik

(Story)

Sep 09, 2019

Student Profile: Kaden Huot

(Story)

May 29, 2019

Helena High State Tennis Recap

(Story)

May 22, 2019
May 06, 2019

Rich the Kid Releases a Sequel

(Story)

Apr 12, 2019

A Preview and Review of Major League Baseball

(Story)

Mar 20, 2019

Spring? Sports

(Story/Media)

Jan 31, 2019

Helena High Thespians take "Lawyer"to the Thespian festival

(Story)

Jan 11, 2019

This Government Shutdown Affects Everyone

(Story)

Dec 04, 2018

Winter Formal Q&A

(Story)

Nov 14, 2018

The Good, The Bad, and The Ugly of Initiative 186's Failure

(Story)

Oct 09, 2018

UFC 229: Two Brawls for The Price of One

(Story)

Sep 28, 2018

Crosstown 2018: The Ty McGurran Show

(Story)

Sep 17, 2018

Vape Nation 2 fast 2 furious

(Story)

Sep 12, 2018

August 31st: JV Football Blowout

(Story)

May 21, 2018

Santa Fe School Shooting: When is enough enough?

(Story)

May 02, 2018

Did The Browns Make The Right Decision At Number 1?

(Story)

Apr 17, 2018

50th Anniversary of Martin Luther King Jr's Assassination

(Story)

Mar 15, 2018
Feb 05, 2018

Government Shutdown

(Story)

Feb 05, 2018
Nov 06, 2017

Why Doesn't Montana Have A Primary Seatbelt Law?

(Story)