Senior Nugget Staff Reflections 2017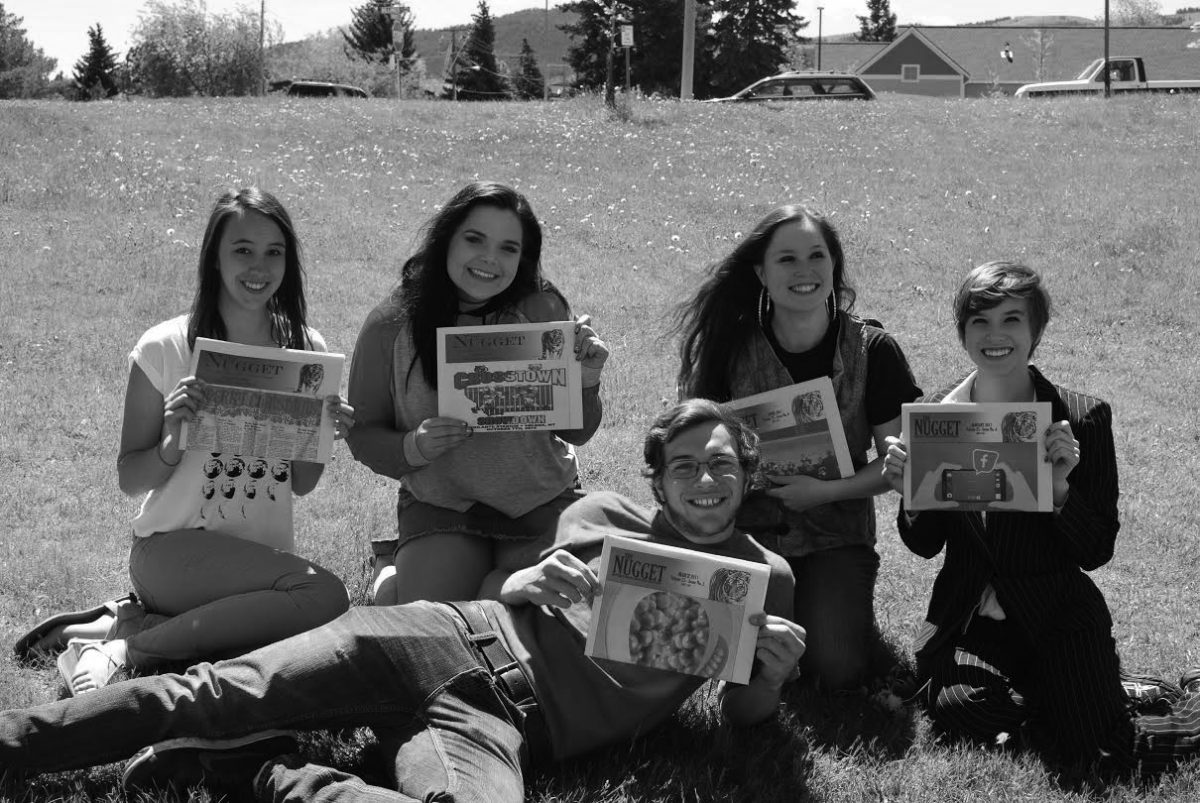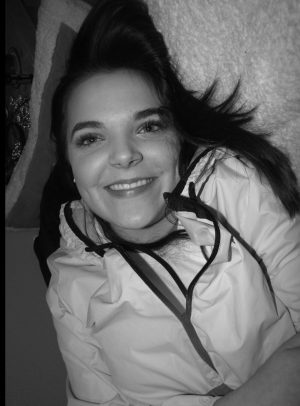 Jaurdyn Johnson – Editor
Senioritis hit me hard as soon as I walked through those gym doors as a freshman and has haunted me every day since an eight-page paper that's due on a Monday the Sunday before.
I looked forward to graduating so much that I actually decided to graduate early my sophomore year, I failed and decided to ride the easy wave to my diploma, and I could not be happier.
There are so many nights that would not have happened if I had graduated early. I would have missed cheerleading at Vigilante Stadium, flying (stunting) on my Senior Recognition  Night, meeting so many great friends, becoming the co-editor of the high school newspaper and, most importantly, all of the hard work that I put in to maintain my good standing.
All of the stress and the time spent crying in the early hours of the morning were completely worth it to experience all the amazing memories I created and will cherish forever.
Through the 4 AM tears and sweat from trying to get a paper done that should've been done two days ago, or  starting the overwhelming feeling of accomplishment is only  diminished the next day when I see of all of my tired thoughts are splayed out onto the page.
High school was just a race against how much I could procrastinate and how much sleep I could get before I had no other choice than to actually do my work before it was due,, all while being the co-editor of the HHS Nugget Newspaper and working a part time job and maintaining a good enough GPA to still be on the Varsity Cheer team
I am no longer that freshman girl who did not realize that posting a selfie everyday on Instagram does in fact get annoying.
Throughout my time here at Helena High, I have had the greatest teachers who pushed me when I needed to be. Ms. Steele, thank you for always believing in me when I never had the confidence. Mrs. Bartels, thank you for pushing me to do better in French because you knew I could do it. Mr. Straub, although you humiliated me during my sophomore year, you became my guru for all things about life;  you helped me when I could not help myself.  Without you as my amazing teachers, I wouldn't have found the confidence and peace I have with myself now.
Additionally, thank you to the wonderful and wacky fifth period Nugget newspaper staff for making sure that my day is never bland and always full of laughter. Thank you for making my year as co-editor the greatest it could have ever been. Also, thank you to Declan Garrison for being the editor with the mostest when I could not. Another quick thank you to Ms. Walsh, our newspaper advisor, for keeping us on task and giving us her wisdom, even though she still looks at least 19 years old.
Underclassmen, please take advantage of all the time you can spend with your friends and family. Take the chance and talk to that guy or girl that you think is out of your league.  Go out to the sports events.  Even if you have no idea what is going on, cheer on your classmates and enjoy being a Bengal! Try your hardest to make memories with everyone you care about, because once you leave, you will miss the odd smelling halls, the hilarious parking lot debacles, and the moments where we as a school came together to show everyone we care.
Jada Lecce – Head Writer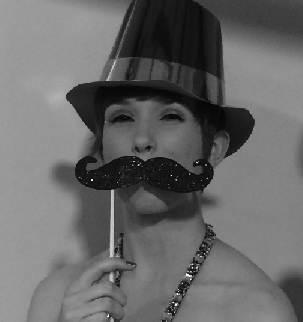 This is the story of how I died.
Okay, not really, but High School was most definitely a learning experience, in and out of the classroom; it was both devastating and glorious. More important than the educational content of the school perhaps, were the people— teachers and peers alike. I grew as a person, and there are a number of individuals I can thank for that. I know it was Mr. Day who influenced my Criminology career choice to go from a "maybe" to a "yes." Madame Bartels kept me on my toes when I would begin to fall behind, while Mr. Holter and the thespians helped me grow further in my confidence and not being afraid to simply be me. I got to know many of my peers who I'd been going to school with for years, but had never really engaged with before. The classroom environments were always one I could adapt well into, and my teachers all seemed to have been blessed with infinite patience (thank goodness).
It wasn't all rainbows, sunshine, and unicorns though. High school had its rough patches. In my sophomore year, my health started failing me, and I have since been missed more of my classes than I would care to admit. I did track for my first three years of high school, but was unable to continue this spring due to injuries, and my singing endeavors have dwindled down to only certain occasions. That does not mean I am going to quit though if my experiences have taught me anything it's how to endure.
When I graduate and move on to college, I won't miss the silverfish, crowded parking lots, or the B.O. scented cafeteria (which I can proudly say I have not eaten in once in all four years at this school). I won't miss the way the hallways sometimes smell like sulfur in the winter, or how the heaters never seem to be strong enough to thaw me out by the time I leave in the afternoon. I will, however, miss the atmosphere. If my day starts off poor, it will not stay that way, because I know there will always be someone to cheer me up by the end of fifth period. If my injuries or headaches feel almost too much to bear, I find that I am suddenly distracted by the friendly smiles and casual conversations of my peers and teachers, and the pain isn't so noticeable. If ever there are days in which my homework seems to be overwhelming, I will turn around, and someone will be there, willing to help. I am never alone in high school.
As an introvert, this is strange to say, but I'm glad that I'm never alone. Truly, no one is ever alone at Helena High school, no matter how untrue that might feel. There will always be someone in this school willing to be your friend, and willing to give you a helping hand. All one needs to do is find the right people, and ask for it.
I guess what I've been most thankful for this last year of high school though, is the newspaper room. The entire staff took me in, treated me like a friend, and are always willing to be that needed ear for listening. The room itself is a safe haven at all time of the day, so for that I can thank Misses Walsh and Krupa. For all of these experience, I can thank Helena High as a whole.
Thank you Helena High School, you will (and won't) be missed by one Jada Lecce.
Selena Goddard – Head Writer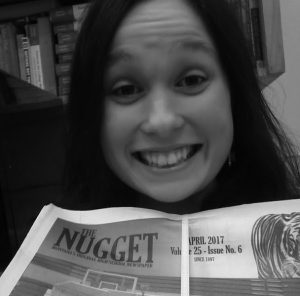 High school. How do I even begin to describe high school? Well, to start I have been here for four years and am leaving still wanting to do what I wanted to do when I came here: write. Being on the Nugget Staff has been the best place to perfect that, even though my articles were far from perfect. Yet, that is also what I've learned; not everything you are going to produce in high school will be perfect, there will always be people who disagree with you, especially about Star Wars, and that, for the sake of sanity, you cannot be attached to any of the sentences you write.
I guess what I am trying to say is that I came here to get an education, and, in all the ways that count, I did. However, I not only learned how to write, how to calculate the area of a triangle, and exactly , where , I , should , put , a , comma , . I also learned how to function better in social situations and how to talk to other people.
I hate admitting this, but I do have social anxiety and am as big of an introvert as they come. But high school has helped me get over that a bit more. I used to be terrified of talking to my teachers about a problem I was having and now I realize they are there to help and that it isn't as scary as it seems.
Talking about scary: I have auditioned for the Night to Shine for four years, and finally got in my senior year and was extremely frightened. After months of practicing at home, teaching myself how to read sheet music, and play the piano with labeled keys, it all paid off and I was able to sing in front of the largest audience I've ever seen, and not be nervous. This was surprising because when I performed at the Talent Show last year in the Helena Middle School, I was so nervous I nearly couldn't do it. Not this time; I made it count and I am so glad that I did.
Really, it was Newspaper that really helped me in the long run. I not only got over my fear of speaking to people, for the most part, but also learned how to be a better writer and how to connect with the public.
It would not be a reflection if I didn't give a shout out to all the teachers that I appreciate so much. I would never have realized how much I love English and, really, how to write without having Mr. Jones for Honors English I and II. I appreciate the opportunities that I have had to act in Mr. Holter's theater class. Also, since I have learned so much in Newspaper I do need to say, Ms. Walsh, thank you for your patience with my articles and my email writing skills.
I will miss a lot about this place. Honestly, I am not ready to leave and not ready to stop learning, but I will have to be. Thanks for being a great high school, remember to keep going no matter how bad things seem, and enjoy the time you have here because four years goes by super quickly. Here's a comma, or seven: ,,,,,,,
Danielle Nelson – Head Writer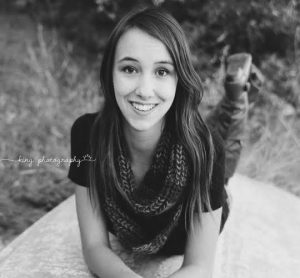 The last four years have taught me several things that I will take with me throughout my life, or maybe some of them I won't. The main things that I learned throughout high school include (not limited to): solving equations, stoichiometry, the anatomy of frogs, stage directions, various types of clouds, and how to create STAMPY intros. Aside from that, I also learned how to complete projects that take days in merely a couple hours.
Since freshman year, I feel as though I've gotten at least 40% less annoying. I've gained three or four inches in height, and twenty pounds total. I've acquired several hours of stress with an equal amount of hours in laughter.
Several teachers made my experience extremely memorable. From this year in particular, Mr. Campbell's class stands out. Throughout class he makes short remarks that make everyone laugh and they keep me engaged. Miss Schwartz gives about three or four "life lessons" weekly, which are equally as entertaining as they are helpful. Mr. Day let me end class every day freshman year on a good note with daily drawings. Finally, of course, Ms. Walsh creates a comfortable and fun environment in newspaper every single day.
Although I regret not getting more involved throughout the past four years, I still appreciated every moment of high school. It was full of great memories consisting of football games, hockey games, road trips with friends, and a lot more. Nonetheless, I strongly suggest that every underclassman get involved in some way or another to avoid any regrets, because it truly isn't a fun feeling to have.
Joining Newspaper was one of the best decisions I made, not only are the people in the class extremely fun and positive, the class fits all my interests extremely well.
On a more serious note, high school has taught me how to find your real friends. To me, it means that no matter what happens between two people in a friendship, they always end up fixing things and do not cause any more damage when you are not talking. I also realized how easy it is to cut certain people out of your life if they do not belong there.
High school has honestly been the best four years of my life. When I was younger, I never pictured my experience to be the way that it has been — it's much better than I expected. Every memory that I have made inside and outside of these halls will stick with me forever, good and bad, and I could not be any happier.
Kameron Kottas – Head Writer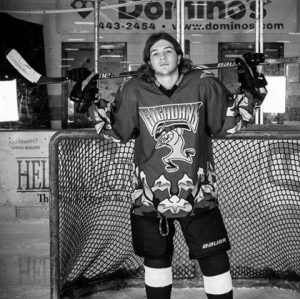 My four years of high school was like a crazy roller coaster some ups and some downs… Mostly downs. I have done my 4 years of English which I still don't know how to write a paper still so they have taught me quite a bit you could say and also have done my three years of math which none of that made sense either but I got through it. I always hung out with my friends so I got a lot of homework done freshman year as you could tell. Barely made it through freshman year but somehow that happened. My senior year I wanted to try out a couple new classes such as peer mentoring and newspaper and they have made my senior a lot more tolerable! One of my favorite memories was winning the Helena high school state championship in hockey my sophomore year.
I had fun in some of my classes and super stressed out in the other classes, we have done some assignments that were pretty intense so I may not have done them and still ended up passing all my classes from sophomore year until senior year. Had some amazing teachers and some pretty grand friends throughout the 4 years they come and they go and thank gosh some of those friends went also. School was tolerable throughout my years here at Helena High school, waking up at 6:00 every morning had to be my favorite part of all time, getting ready to come to this wonderful place and seeing all of these wonderful people was the best. I really enjoyed my summers in between my years at school working 24/7 at Kim's Marina and being on the lake all day was kind of a dream job being in shorts almost everyday lawn mowing, building and repairing docks, multiple small jobs, and also working where you meet hundreds of people that you can't remember their names.
Senior year has gone by pretty quick with only a few weeks left of coming to this beautiful, inspiring, and positive school! The days keep getting shorter and shorter, the days keep counting down one by one. Not saying that I'm counting or I'm excited to get out of this place but I kind of am. All of my teachers are done teaching because we get off of subject so often but it's almost over! It's been a grand time here!