Jeff Buckley's Grace: The Nostalgic Rock Album Fom a Modern Era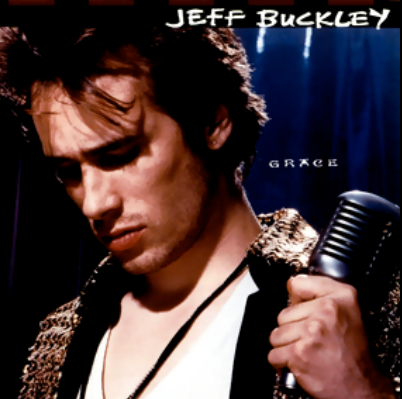 The 1990's brought about baggy jeans, cult classic movies, and some of the best music of all time. In 1994, American singer-songwriter Jeff Buckey released Grace, a haunting, decade defining album. Buckley's sole studio album channeled jazz singers, rookies, poets and rock stars and spoke to everyone in between. He incorporates rock, alternative indie, and hints of blues with a tenor voice that does it all seamlessly.  
Jeff Buckley once described himself in an interview as "the warped lovechild of Nina Simone and all four members of Led Zeppelin with the fertilized egg transplanted into the womb of [Edith] Piaf out of which he is borne and left on the street to be tortured by the Bad Brains."  
Jeff Buckley was raised by his mother and stepfather in Southern California, moving many times in an upbringing he referred to as "rootless trailer trash." The son of the late American musician Tim Buckly, his father left his mother before he was even born in 1966. He only met his biological father once at the age of 8; his father died of a drug overdose in 1975 before any other reconciliation could happen.  
 Buckley spent the beginning years of his career playing guitar for struggling bands. He slowly formed a following and made his public singing debut at a tribute concert for his late father.  
Grace had poor sales with mixed reviews at first and only in recent years has its reception changed with a dramatic rise in popularity. Of the album's ten songs, two are covers and the remaining eight are either written or co-written by Buckley. 
The stand-out on the album, and the song he is best known for, is a cover of Leonard Cohen's 1984 ballad, "Hallelujah." His rendition of this popular song is undoubtedly the most alluring and stunning of any covers out there. Like Aretha Franklin's cover of Otis Redding's "Respect," Buckley's version of "Hallelujah" has become the version of the song. Other favorites on the album for me are "Lover, You Should've Come Over," "Mojo Pin," "So Real," and pretty much the album in its entirety. 
"So Real," a song originally not slated for the album, starts off with slow melodic lyricism as it gradually builds into a full band performance that gives me so much anxiety – I love it. The performance shows Buckley's impressive vocal range more than any other song on the album. Towards the end, his vocal acrobatics will leave you flabbergasted.  
It's the smaller things on the album that make the strongest impact. When Buckley sings the "The white horses flow, the memories fire, the rhythms fall slow" in the opening track "Mojo Pin," every piece of me falls apart then comes back together in the span of 10 seconds.  
Though I love the album, one aspect gets repetitive. One of Buckley's signature moves is the way he draws out the endings, making a song last far beyond the last lyric. While this stylistic choice might resonate with many grown men wallowing in their trucks after arguing with their women, it doesn't do it for 16-year-old me.  
Buckley honed in on an emerging sound, but his career was cut short before he could achieve more. On May 29, 1997, after making a stop on a channel of the Mississippi river waiting for his band, a fully clothed Buckley went swimming. A passing boat sucked him under, drowning him. His body was discovered 6 days later.  
Jeff Buckley's discography, though short in length, is incredibly powerful. Listening to the stories he was able to create and the melodies he sang along the way help to fuel any type of mood. If you enjoy the likes of Radiohead, Father John Misty, George Harrison, and Neutral Milk Hotel, then give Jeff Buckley a listen. Our generation can keep this great artist's memory alive for years to come.