Help! Do You Need Somebody?
The Fab Four Counseling Team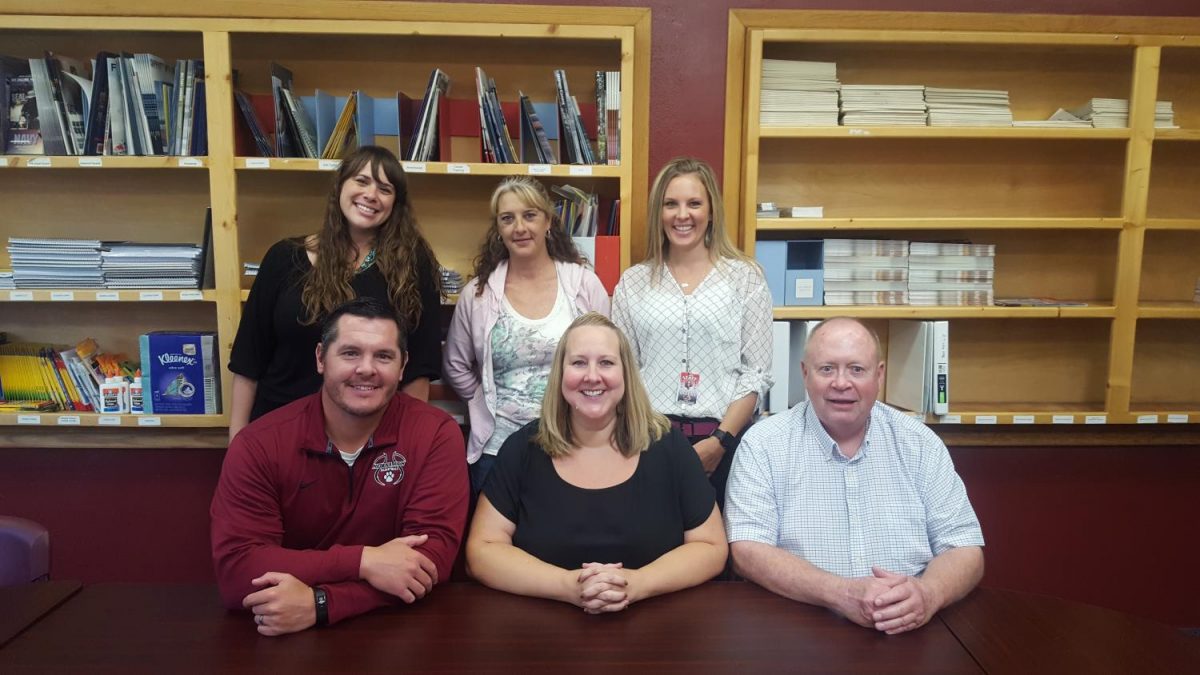 Changing schedules and helping students to reach the required 21 credits needed to graduate, are one of the many jobs the HHS counselors have to do, however do students view them as more than the magical scheduler? One senior commented, "I go to them for a schedule change… not when I'm having a panic attack." "[I] feel like too much of a burden. Also that they're too busy to see me," one junior confessed.
A recent Nugget Newspaper poll among students from all grades, revealed that over 55% aren't comfortable talking to them about emotional issues, whereas 25% percent viewed them as emotional counselors. One junior stated, "Never has it crossed my mind that they are available for that." So, with these varying opinions, what is the real role of a school counselor?
According to allpsychologyschools.com, "They act as advocates for students' well-being, and as valuable resources for their educational advancement… On the job, school counselors: listen to students' concerns about academic, emotional or social problems." They focus on 3 areas: personal and social development, academic development, and college/career development. But, how can students be expected to go to their counselor when they are stressed and in need of emotional support if they only view them as a class organizer?
In the same poll, an anonymous student stated that they do not like opening up to strangers whom they had no connection with. Another person stated that they feel like too much of a burden, or that they feel counselors are too busy to see them. It is true that counselors are busy. In part, this is due to the amount of kids they have assigned to them, which is 400. However, the ASCA (American School Counselors Association) recommends no more than 250 students per counselor.
Another opinion among students is that when you've done something wrong, you will be sent a yellow pass to the counselors for punishment. This couldn't be farther from the truth. Teachers and staff alike are always trying to help students. Whether a student has done something wrong or not, they want to help students get back onto the right track. Mrs. Murgel stated that when a student receives a yellow pass, "You are never in trouble when you come here."
Another misconception is that the counselors are just there for your academic needs and only for academic needs. One sophomore stated, "I don't connect school and counselors with my non-academic issues." However, they are here for you and are more than happy to help you address your feelings, whether non-academic or academic. One freshman said, their counselor "is very helpful and takes the time… to help you with whatever help you need." The counselors are here for students and are always ready to assist.
Regardless of personal history and opinions, the counselors offer many services to help students both emotionally and academically. Talking to them, will help you build a relationship and strengthen your trust in them. This allows you to feel comfortable with them.
If confidentiality is the problem, you may feel like this freshman: "If I told them something that's really bothering me, they would tell my parents." This is not true, everything between a counselor and a student is confidential, unless the information being shared is a "threat to themselves, or other students," commented Mrs. Murgel. Ideally, with sensitive information, "they keep it confidential," one junior stated.
What about that other 18% of students who don't even know their counselors? One student commented that they "don't even know where they are." They aren't scary counselors from The Black Lagoon. They are well trained, caring people who would love to talk with you on a variety of topics, from college and career planning to bullying or depression.
Some students raised the concern that counselors aren't trained to deal with "feelings." This is also inaccurate. They are trained to handle emotional issues. For example, Mr. and Mrs. Murgel both have a Master's Degree in School Counseling from University of Montana. They received training in, "Counseling Children and Adolescents in Schools," "Career Counseling," and completed an internship of 600 hours.
As far as availability goes, they each work with 400 students. Sometimes they "get a [student] in in the morning and are behind closed doors [with them] all day," commented Mr. Murgel. According to our poll, 31% of students feel that their counselor is almost always available.
However, if they are not, there are multiple methods to schedule a meeting with them.
They have pink sheets on the desk when you enter the counseling office that students can fill out to request a meeting with their counselor and place on their door. When they are available, your counselor will call you out of class. Another method is to simply email your counselor to set up a meeting or even have a conversation through email, though they would much rather discuss things with you in person. A third option is the Helena High School Counseling Department's Facebook page. It has a lot of information on upcoming events, colleges, and more.
Hopefully, students will feel comfortable talking about anything with their counselors and trust that they are always there to listen. Sharing the sentiments of one freshman, "They are there to help."