Classic Rock Revival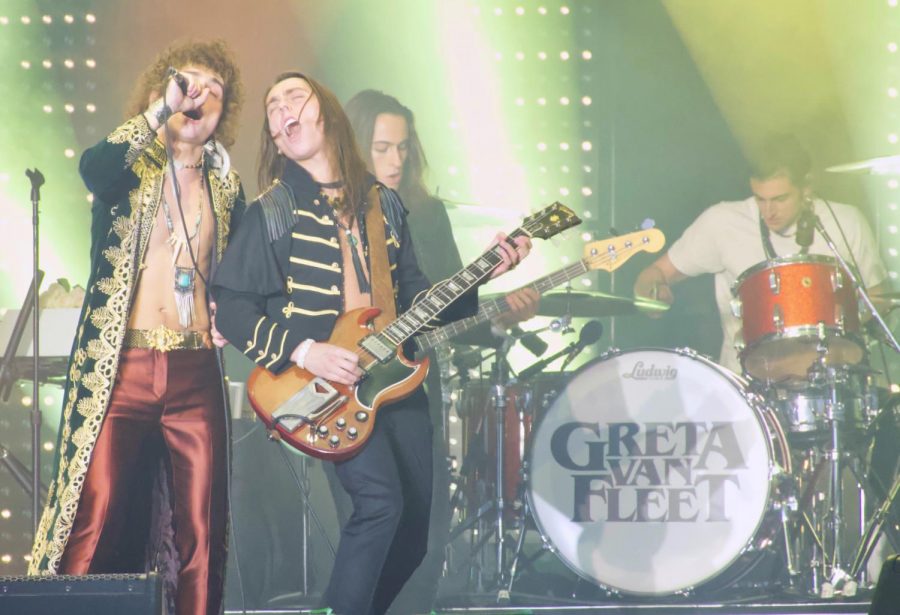 Over the last few years, the music scene has seen a reawakening of the era of classic rock, and it has taken the world by storm. An era of music originally spanning from the 1950's all the way to the 90's, seems to have been brought back to life. In a time where "popular music" means talent-less, tasteless noise a select few music groups have brought themselves forward to show us what music should sound like.
Older rock fans must feel a se
nse of deja vu while listening to some of the new rock bands, like Greta Van Fleet and Dirty Honey, because of how strikingly similar their styles are to those of bands they grew up on. These groups are bringing instruments, yes actual instruments, back to the spotlight and actually putting time and effort into their music and technique. Heart pumping drum beats, head banging guitar riffs, and organ-rattling bass lines are finally making a much-needed and anticipated comeback.
A once dominating musical force throughout the 70's, 80's, and some of the 90's, classic rock quickly began to take a back seat to electronic based music, which began emerging in the 90's. Over the course of the 2000's, artists began to ditch actual instruments and replaced them with computer software and random sound effects. Now, the classic rock sound based around instruments is making a come back after all these years.
Luckily there are bands out there who, like most people with a decent ear for music, have grown sick of watching this sorry excuse for music dominate our world. They have worked hard to form something both classic, but new and evolved at the same time. Bands like Greta Van Fleet, The Struts, Black Coffee, Dirty Honey, and Rival Sons for example, have crafted their own material out of a classic, almost borrowed sound. These young artists have started a revolution to bring a long awaited classic rock revival.
If future bands and musicians begin to follow the trend that these groups are setting, we could bare witness to a complete musical rebirth, which is desperately needed now more than ever. Could classic rock be making a comeback? Are we witnessing history in the making? Do we have a front row seat to a revolutionary movement? All this remains to be seen, but the way things are unfolding currently points to all these things being true. Hold on to your hats ladies and gentlemen, something big is coming.
Guide to Classic Rock Revival
If you like Led Zeppelin, you may want to check out Greta Van Fleet. Since the band's debut single, Greta Van Fleet has been compared to legendary rock pioneers Led Zeppelin for their strikingly similar sound and song structure. In songs like "Highway Tune" and "Safari Song", their similar styles are extremely prevalent. 
YouTube
If you're a fan of Aerosmith, or even Guns N' Roses, you may like Dirty Honey. A relatively new band with only a self-titled EP out for the time being, Dirty Honey has seemingly borrowed elements from many different classic rock bands including Bon Jovi, Guns N' Roses, Aerosmith, and even Motley Crue. Their ballad "Down the Road" has many things in common with Bon Jovi ballads, and their banger "Rolling 7s" gives off major Aerosmith vibes.
YouTube
If you're into the classic "British Invasion" of rock, you should definitely listen to The Struts. Taking after their predecessors The Rolling Stones, The Struts have recently been making a name for themselves all over the world. If you were a fan of Stones bops like "Start Me Up", you may find "Body Talks" right up your alley. 
YouTube
Do you find yourself headbanging along to AC/DC on a regular basis, you may like the heavy nature of Black Coffee. A band that is actively reaching the fame they deserve in the music community, Black Coffee gets audiences on their feet at live shows all around the country. If you, like most, are often jamming to "Back in Black", you should check out "I Barely Know Her".
YouTube