Behind the Scenes of 1923
Kevin Collins, a well-known and beloved substitute teacher, has served Helena High School for 15 years and counting. On a whim last fall, Collins tried out to be an extra in the popular new TV series 1923, a Yellowstone spin-off.
Yellowstone, a series created by Taylor Sheridan and John Linson, brings to life the story of a "traditional" Montana ranching family, as they face the struggles of a modern world. 1923 is a back-story to the popular show.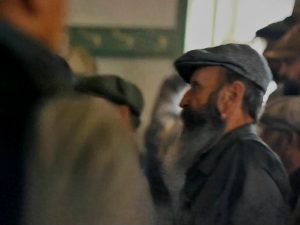 Collins participated alongside actors Harrison Ford, Helen Mirren, and more, in several movie scenes, all filmed in Butte, Montana.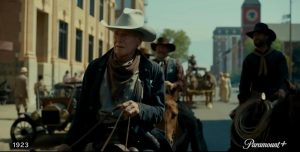 The son of an Air Force Veteran, Mr. Collins lived in several U.S. states and even overseas as a child but attended college in Great Falls, graduating with a degree in biology and a minor in chemistry.
Following college, Collins served in the military for 34 years, during which he served as a helicopter pilot and in several command positions, retiring at the rank of colonel. In 2008, after retiring from the military, he began his "second career" with the Helena School District.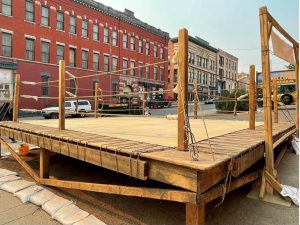 One of the most surprising things Collins noticed about filmmaking was how many of the scenes were, as he described, "scraped and left on the floor." For example, the diner scene in which he participated (Yellowstone Season 4) didn't make the final cut. The scene was filmed in Florence, south of Missoula.
However, he was recruited again and asked to participate in 1923, a Yellowstone spin-off that follows John Dutton's grandfather.
His job in the boxing scene was simple: "Make noise and bet, like miners would, I guess," Collins said. That scene can be viewed in the first episode of 1923.
The next 1923 scene depicted a town meeting of cattle ranchers vs. sheepherders, portraying a 1920s Bozeman-area dispute. The just-five-minute-long clip was finished in seven hours of filming.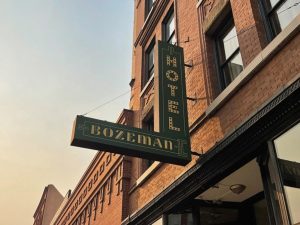 The film crew had blocked off several Butte streets and converted the entirety into a scene from the 1920s, complete with a Dodge Brothers Dealership, western-tacked horses, classic Fords, and "a brothel, of course, because, you know, it's Butte."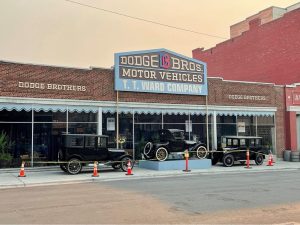 Collins emphasized that Butte was the only Montana city his scenes could have been filmed in: "There's no other city that has a setting like Butte does."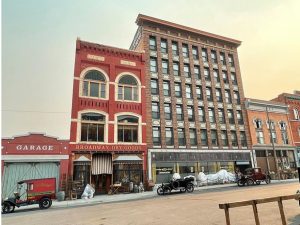 The job of an extra is not taken lightly by the production crew of "the most watched show across all of TV in 2022." Extras had to follow strict rules. Conversations, even a simple hello, were forbidden unless initiated by the actor first, and consequences of disobeying included being kicked off set.
During the extras' standing times, Collins recalls seeing characters pacing, including Jerome Flynn, Game of Thrones actor now portraying the lead sheepherder who, when supposed to be angry, paced on set, frowning at the floor. Collins described seeing that as amazing. "That's why you don't talk to them [the actors]," he explained. "They need to stay in character."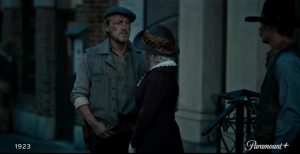 When preparing, Collins noted how simple it was for him to get into character. The ladies, however, had a bit more buttons to clip and strings to pull. As far as Collins was concerned, a handful of dirt and a few scraggly clothes were all that was needed to perfect his look.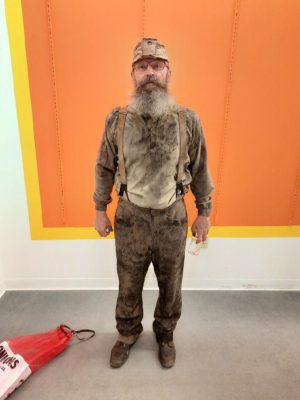 During filming, Collins couldn't believe the large number of people, describing it "almost like an ant colony. There were about three-four-five hundred extras a day."
Although he could have participated in the WWI scene, he proudly admits his beard was responsible for the limitation: "I wasn't willing to shave it for $160."
One thing Collins took from the opportunity was the human-ness of celebrities. He was told that the combination of Helen Mirren and Harrison Ford's pay per episode exceeded the salary of the entire Yellowstone show.  After filming a scene with Harrison Ford, in which they were sitting in the town hall set, "Harrison Ford goes, '… what's my line?' This man is making a million dollars a day and he's just like me–he forgets stuff."
Mr. Collins also talked and visited with Robert Patrick (Terminator 2: Judgment Day, Die Hard 2, The X-Files). "We talked about his Harley Davidson franchise, and how he brought his Harley up in August when they were filming and rode it through Glacier."
Mr. Collins first learned of the acting/extra opportunity when watching TV. A casting call was being advertised in Butte, and his wife, an avid Yellowstone fan, encouraged him to try out – "You've got the beard and everything!" He went online to find an application, filled out a few forms, and waited.
When you're an extra, Collins recalls, there is a lot of standing time. "Pay wasn't great," he admitted, "but they fed you – twice [a day]!" Pay ranged from $160 to $240 a day, depending on the shoot. An additional $40 was paid to cover travel expenses.
It does have it's lasting effects, though – "it's kinda ruined me for movies." He can't help but pointing out an actor on screen, commenting, "Hey, that's the same extra they used three times already!"
Mr. Collins emphasized the opportunity to anyone and everyone interested – all that's required is to fill out an online application, submit head and bodyshot and wait to (most likely) be approved. "They're always looking for extras," Collins added.
In Butte, filming brought in a lot of money, as many movies have done to local communities. The crew needed food, hotels, supplies, and more – all of which brought in significant earnings around town. They rented land and locals' houses, brought in some residents' old cars, and every extra was paid.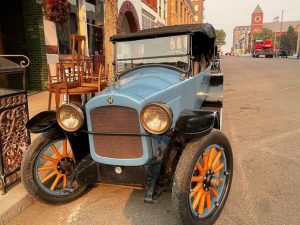 "I would do it again, if I could convince my wife to do it with me," Collins declared.
If you are interested in being an extra, check out Montanafilm.gov for casting opportunities!