The Bengal Closet Opens its Door
On Monday, March 6th, Helena High teacher Mrs. Gustafson opened the door to her secondhand clothing store, The Bengal Closet. 
The Bengal Closet is an on-site clothing room that offers accessibility to free clothing and a way to comfortably shop for apparel. The room is decorated with large mirrors, display racks, and any style of clothing you could imagine.
You are kindly greeted with a welcome sign outside the door. Once inside, there are racks of clothes hanging up, a counter of Bengal gear, and a table full of jewelry.  The shop has long sleeves, graphic t-shirts, sweatshirts, zip-up hoodies, winter coats, mittens, hats, denim pants, bags, shoes, and much more.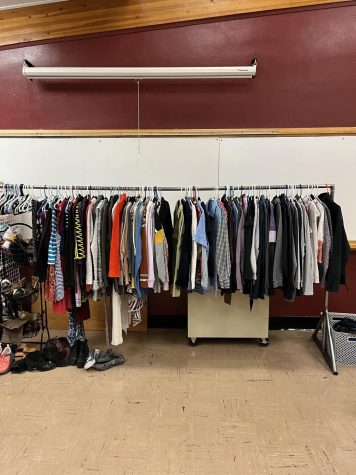 The shop intends to provide a safe and clean space, on-campus, so that enrolled HHS students can shop for clothing that ranges in size and fashion taste. Curated For All, Open to Anyone is their fitting motto.  
Sizes and styles will be vast and range from infant and youth to most adult sizes. The diversity within the closet can cater to students not only in need or wanting clothing for themselves but for other family members if needed. Initial stock for the store has come in donations from the HHS staff. 
Students can browse and take the upcycled clothing they find before first period from 8:00 to 8:15 am, during lunch, and after 7th period till around 4 p.m. The store will explore more options for availability as the need intensifies, so look for the sign outside the room to show whether the shop is open. 
The closet is "hoping to provide clothing to our student body regardless of socioeconomic status and free of any stereotypes that could possibly be linked to free student clothing," wrote Mrs. Gustafson in the shop's "The intention for this is to ensure that we can make upcycling and thrifting a unique experience and know that we are doing our part to provide a space where eclectic and diverse fashion choices can be," she went on to say.  
The closet will be supervised by HHS staff during store time, but any stude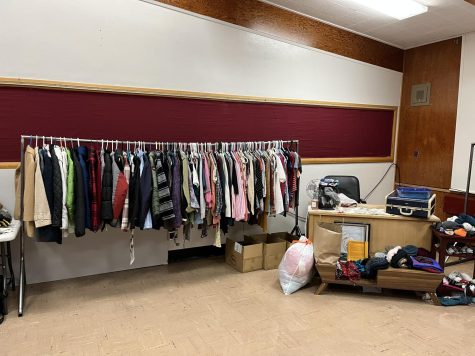 nt seeking to get in outside of the store's time can reach out to adult support who can access the store and shop. 
Mrs. Gustafson is hopeful students will feel comfortable in a place that is aesthetically pleasing, safe, and creates a unique thrifting experience.  
Students and staff are welcome to help with or work the closet anytime as they are always looking for new and up-to-date items. Students can donate clothing to the Bengal Closet in room 25 or drop them off with Mrs. Gustafson next door in room 24.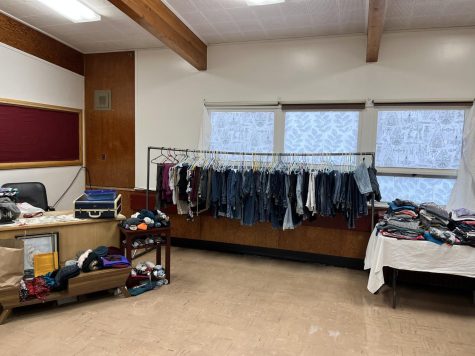 Many have contributed to the success of the closet. Shortly before the closet opened, the opportunity received funds from the Helena Education Foundation to further support the closet. Mrs. Gustafson was granted a check for $211.13 to go toward items needed for the closet. The HHS welding department also generously provided display racks for the store.  
Many thanks to Mrs. Gustafson and her efforts to provide for our student body. Welcome to HHS, Bengal Closet!