Helena High's Welders are on Fire!
Over the sounds of metal clanking and blow torches, students of the American Welding Society (AWS) and welding teacher, Ms. Galbavy, spoke with me about the recent weld-off.  
On the afternoon of January 20th, Helena High's American Welding Society hosted their 10th annual Weld-Off against Capital High. For the first time, East Helena High School joined the competition. Capital and East Helena each had one team compete while two teams competed from Helena High. Our school's two teams secured 1st and 3rd places this year. 
Galbavy helped start the Weld-Off with Mr. Webber from Capital High to mirror a Junkyard Wars competition. The club comes up with a theme every year which they try to keep broad as they never know what they will find in the trash bins. This year's theme was "space." Each team consists of four welders. Teams dig through a bin of scrap metal for materials and must design a project that meets certain requirements, all in four hours. The teams are judged on Arc welds, 2 Oxy-fuel welds, 2 MIG welds, 2 TIG, blueprints, and creativity. East Helena High was awarded second place and Capital High fourth. 
1st Place: Helena High Team (Byren Stoner, Jake Keller, Trey Waid, and Jackson Cosgrove)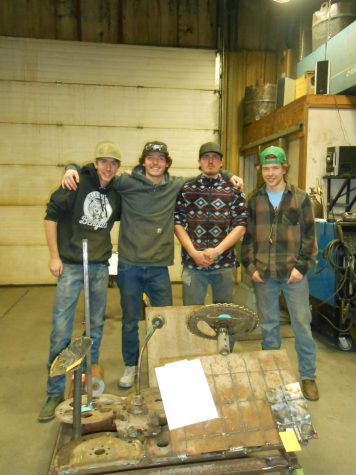 3rd Place: Helena High Team (Sabrina Braden, Conner McDaniel, Connor Rispens, and Tithen Fitzgerald)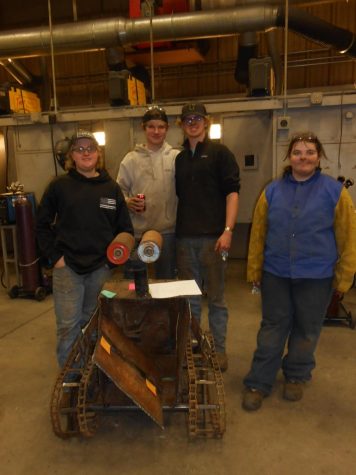 2nd Place: East Helena High's team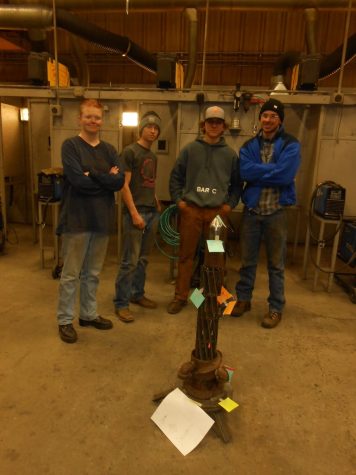 4th Place: Capital High's team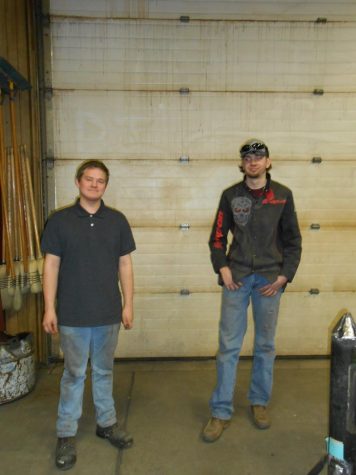 Galbavy hopes they can continue the competition for years to come. As the only AWS club in Montana and the surrounding states, Galbavy hopes they can compete with the team closest to them, which is in Washington, in the future.  
The AWS has some "amazing students who are creative and willing to give their time and skill to community members" said Galbavy. 
Byren Stoner, a senior and the president of the AWS, joined welding because he likes working with his hands, building things, and he figured it would be a valuable job skill for what he plans to do after high school. Stoner said he enjoys just about all other trades such as woodworking and automotive.  
Tithen Fitzgerald, a sophomore and the club's reporter, agreed on the same points as he likes working with his hands and being able to practice the craft a lot more readily. Fitzgerald said he also enjoys other trades- that is, "everything except plumbing."  Both the students noted that the hardest part about welding is consistency and patience, along with the time it takes to figure out the different processes.  
After high school, Stoner plans on going to MSU Northern to get an electrical technologies degree. Fitzgerald hopes to do structural engineering. 
Both students agreed that learning welding is challenging, stimulating, and exciting. They would recommend it to anyone even slightly interested in the class because "you learn a lot, as it's also very different than other classes" explained Stoner. Ms. Galbavy said, "Don't hesitate. If you think you are interested in something, try it."  
Ms. Galbavy has been teaching for 21 years with 19 of them being at HHS. Galbavy grew up on a ranch north of Butte and has been welding all her life, both of which influenced her decision to teach the craft. Galbavy ended by saying that she was the only girl in all her classes, yet she wouldn't be here today if she stayed in her comfort zone. As the author Neale Donald Walsch put it, "Life begins at the end of your comfort zone." 
Congrats welders! You're reaching many farenHEIGHTS!