Free Food?! Yes, Please!
It's clear that this year is different than any other.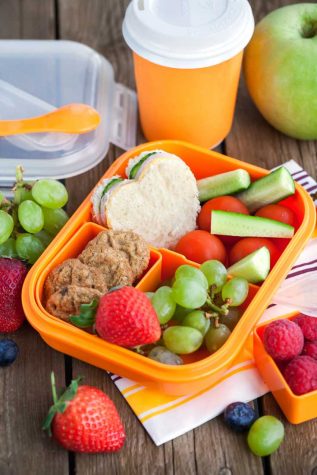 Besides our homework, social lives, and how we spend our time both in and out of school, meals have also changed for many – and this includes food at school. Helena High is offering a free lunch and breakfast program, but how much do students actually know about it? 
Robert Worthy, the general manager of Sodexo School Services for Helena Public Schools, was kind enough to give me some information about this district-wide program.  
"The current free meal program is part of a very special and unique set of USDA waivers that have been passed due to COVID," Worthy began. These waivers have been approved until December 31st. But don't worry – another extension waiver was passed through the House of Representatives and by the Senate on Friday, October 2nd. Thanks to that extension waiver, "…we should be able to continue this until June 30th, 2021," Worthy said. 
Who doesn't want to eat for free? Also, getting a free breakfast at school can save you time in the morning, not having to eat at home before school.  
Another remarkable thing about the free-food program is that it is available to DLI kids. "We serve just under 700 kids in total for the distance learning meals. We provide 5 breakfast and 5 lunch meals to those students every Wednesday," Worthy said. That is 7,000 meals handed out district wide, just on Wednesdays!  
Along with these 700 DLI kids getting free meals, in-school students can also receive free breakfasts and lunches. At Helena High, lunch staff serve around 100 lunches every A and B day. District wide, it's between 1,500-1,600 lunches are being served in-school, as of October 5th.