Beautifully Disturbing, Wonderfully Unsettling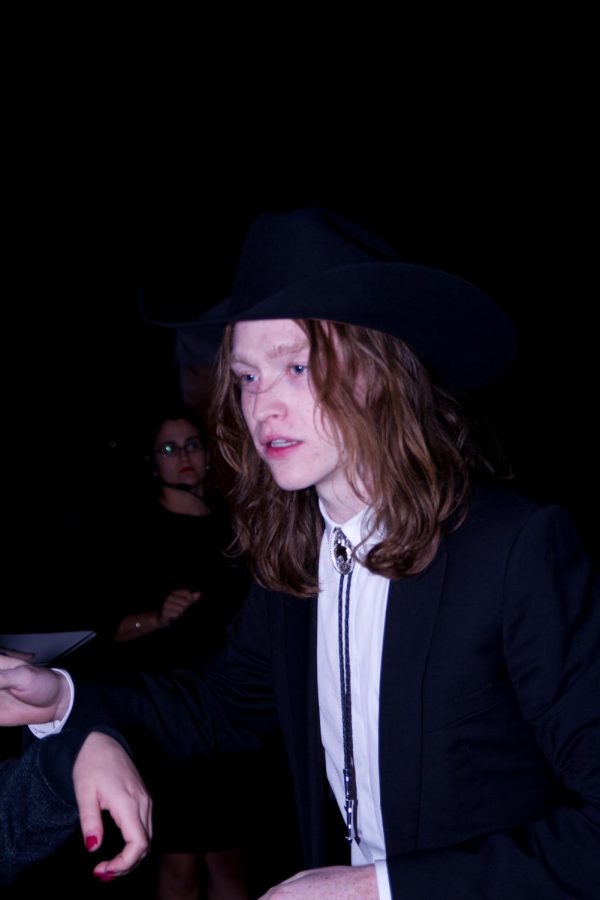 Are you a fan of unsettling, disturbing, bizarre music and cinema? I'm assuming you are. If so, you need to check out the new single released on Tuesday by Caleb Landry Jones. You may be thinking to yourself, I've heard that name before, and you're probably right. Jones is an actor who has been in productions like Get Out, X-Men: First Class, and Three Billboards Outside Ebbing, Missouri. Recently, he has branched out into the music scene and has begun teasing his new album.
This Tuesday, Evan Wright and I were scrolling through his Instagram feed and came across an ad for a new upcoming album. Enticed by the wacky cover art, we decided to look up this Caleb Landry Jones fella. We listened to his single "Flag Day/The Mother Stone" and were blown away by what we heard.
Being big fans of bizarre bands like Mr. Bungle and Primus, we really grooved on the composition and unnatural nature of this song. It changes many times throughout the song, consisting of several movements that are night and day different from one another.
This song is unlike anything heard before, though it does give off major Bungle vibes. For people not familiar with this style of bizarre music, this song might not be your thing. And if you think "Flag Day/The Mother Stone" is wacky, you need to watch the music video.
The music video for this song is one you won't forget. It's based solely on unsettling creepy imagery, and it matches perfectly with the song it's accompanying. Random footage of a man in drag sitting on a couch, a dude beating up another dude, and old war videos are all blended into a single work of art. 
Caleb Landry Jones definitely has fans of the disturbing and unsettling on the edge of their seats waiting for his album to drop. If it's anything like this song and the video that went along with it, it will be absolutely gorgeous. If this style of music intrigues you at all, go check out "Flag Day/The Mother Stone" by Caleb Landry Jones, you won't regret it.