BASS: VERY EPIC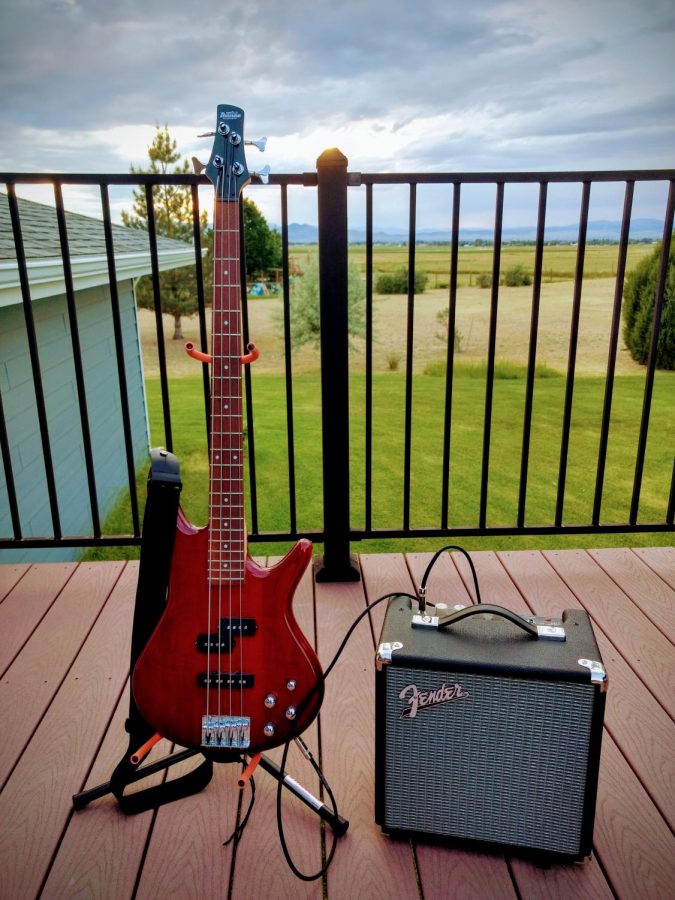 It is well known that the bass is one of the most important, if not the most important instrument in a band or ensemble. Its organ rattling low tones, beautifully bright high tones, and its overall endless possibilities make it a very fun instrument to play. A common misconception is that the bass is "easier" to play than the guitar, but bass players know that this is not true. If you decide to play an instrument like the bass the first step of the learning process, and a crucial part of your future career in music, is choosing the right axe. 
There are thousands of different options out there to choose from when it comes to picking a bass, so the question you have to ask yourself is what bass will fit you and your style best. Different brands, different models, and different styles of basses are all extremely different from one another in their overall tone, playability, functionality, and their appearance. The quickest way to get kicked out of a band as a bass player is to have an ugly instrument that sounds like trash, like the Musicvox Spaceranger. 
Starting off, there are nine "main" brands of bass out there. Main, meaning most popular brands. There's Fender, Squier, Ibanez, Ernie Ball Music Man, Schector, Yamaha, Rickenbacker, Gibson, and Hofner. Within all these brands are different models and different variations of bass guitars that all do different things. 
One of the most iconic brands in the guitar world is Fender. Models of Fender basses include their Jazz bass, the Mustang, the Jaguar, and the Precision bass. The Jazz bass obviously gives you a more meaty, smooth, warm tone compared to other basses and is used mostly for jazz and classical playing. The Precision bass gears more towards powerful, purified tones and can be used for most styles of playing. The Mustang fuses tonal features of the Jazz bass as well as the Precision bass with its Precision Jazz (PJ) split pickup configuration, and is known as the unofficial bass of the grunge movement. Last but not least, the Jag combines elements from all these basses in a best-of-all-worlds style. Famous Fender bassists include Flea from the Red Hot Chili Peppers, Geddy Lee from Canadian rock band Rush, and the one and only Jaco Pastorious, who is regarded as the greatest bassist of all time. 
Squier, an offshoot of Fender, deserves to come next. Without a doubt, Squiers are cheap basses that are geared toward younger, beginning musicians on a budget. They don't sound totally awful; in fact, for the price range they sound pretty decent. They are made out of cheap material and don't have the greatest sound quality in the world, but for beginners, they are perfect. They are affordable enough to hook beginners on the instrument and to help them continue their passion for bass. 
Hofner basses are what are called "violin" basses. They are hollow-body basses that look very, very different from other kinds of basses. If you picture the bass Paul McCartney played through his career, you know what a Hofner looks like. They have a great tone and amazing feel all the way up and down the neck. 
Next up, there's Ibanez, my personal favorite. When it comes to Ibanez basses, there are a lot more to choose from. The Japanese company offers a variety of upright basses, a miKro series, Talman basses, and various models such as SR, GSR, BTB, EHB, AGB, and AFB. All these basses in sound. Ibanez basses are known for their comfortable feel and beautiful designs. The thing about Ibanezs is that no matter the quality of bass you get from them, cheap or expensive, it's guaranteed to feel and sound like a professional instrument. Famous Ibanez bassists include Mike D'Antonio from Killswitch Engage, Garry Willis, and Thundercat. 
Yamaha basses are best known for their extreme versatility. Their basses have the widest range of possibilities and sound options per bass than any other company. Their cheapest instrument has more sound range than the most expensive Fender. The quality may be worse, but the range is immaculate.
Another amazing bass brand is Ernie Ball Music Man. Ernie Ball is a huge, highly successful brand that markets guitars, basses, strings, guitar straps, and more. Despite the brand's success, their basses are highly underrated.  There are only a few models of Ernie Ball Music Man basses, including Bongo, Sterling, and the various StingRay models. The Bongo is the perfect "modern" bass with its comfortable design, and premium sound quality. Sterlings are known for their aggressive sound and phenomenal mid range. There are a ton of different variations on the StingRay, but all have a mellow and smooth tone that makes them a pleasant instrument to listen to. The best known Ernie Ball Music Man bassist is Tony Levin from King Crimson, who swears by these basses. 
Rickenbacker basses are not super common in stores, but are amazing instruments. They are known for their solid, pure tone and their unique body style. Their pickup arrangements may vary but there's a configuration for every style and sound you could want. The bass God himself, Les Claypool, had a Rickenbacker as his first bass.
Bass is easily the most important instrument in a band, and a bassist is only as good as their bass. Finding the right bass for the sound you want is vital.