Student Profile: Lexi Meier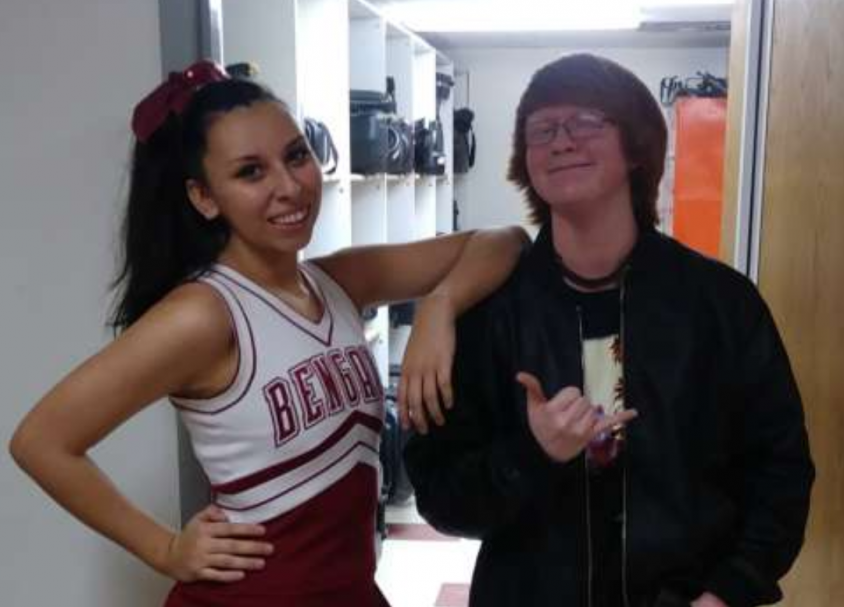 Balancing a job at Taco Bell, having busy social life, and being varsity cheerleading captain, senior Lexi Meier has a ton going on in her life. With the homecoming assembly and football game coming up, she is busier than ever preparing cheer routines for both events. Aside from all her extracurricular activities she is involved in, Meier is known around the school as a kind and good-hearted person.
One of Meier's favorite extracurricular activities is cheerleading, which she has been doing for three years now. She puts her heart and soul into everything she does with the team and works tirelessly to ensure their performances are outstanding. The cheer team practices Mondays, Wednesdays, and Fridays and has been preparing since the beginning of the summer for their homecoming assembly routine. Since their performance is supposed to be a surprise, she couldn't give any information about it, but she promises that it will be epic. "I really like the dances and the choreography," Meier said.  
Over the summer Meier started working at Taco Bell, her favorite restaurant. "I work drive through and lobby," she said. She loves her job very much, though it may be tiring at times. Due to her work ethic and can-do attitude, Meier has been quickly moving up the ranks as a Taco Bell employee and hopes to progress in her job there.
If you don't recognize Lexi from the drive through at Taco Bell or from the many cheerleading performances she puts on at school sports games and assemblies, you may know her from choir, which she is extremely passionate about. She loves to sing and show off her abilities during choir every single day. Meier participated in District Music Festival last year and did an amazing job with her singing, scoring an excellent rating. 
Lexi is this week's student of the week because she is a hard worker, is involved at school, and has a lot going on in her life. All of her extracurricular activities and hobbies keep her very busy, but she is enjoying it very much. Her positive attitude and kind nature makes her a great person to know.