This Book is like the Finch: Golden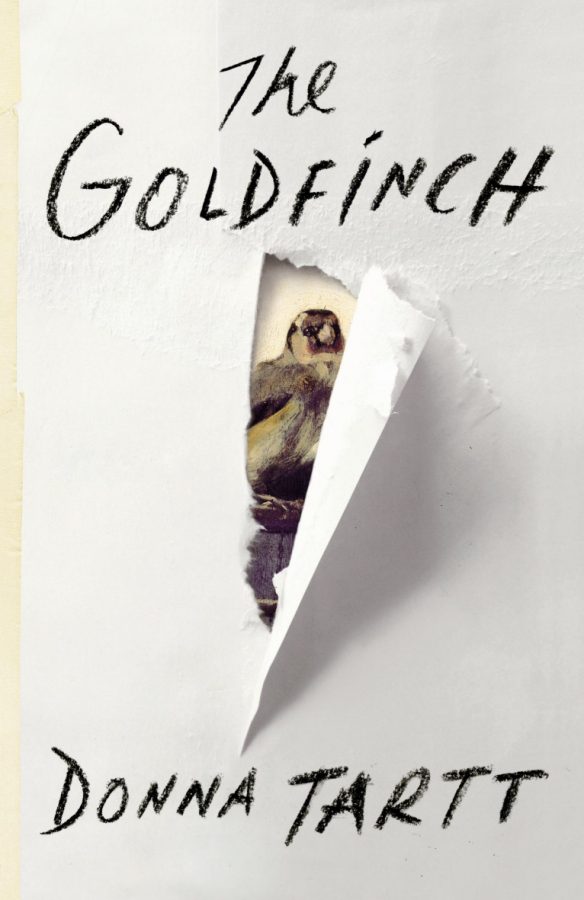 Donna Tartt's Pulitzer Prize-winning novel The Goldfinch is a story of growing up, struggle, and priceless art. The Goldfinch is Tartt's third novel, and by far her most popular, with a movie production starring Ansel Elgort and Nicole Kidman underway.
The story opens in New York City with 13 year-old Theo Decker and his mother escaping the rain by ducking into an art museum. After surviving a terrorist attack at the museum that kills his mother, Theo is stunned to realize he has stolen a famous painting he took out of instinct. He is taken in by a wealthy Park Avenue family where he begins to deal with the loss of his mother and what to do with the painting. Eventually Theo's dad emerges from the figurative woods to claim Theo, taking him to live in Las Vegas. This change is immensely hard on Theo, and he turns to new friends and extravagant drug use to cope. Eventually Theo ends up back in New York, working for an antiques dealer, where he struggles with many things, including women, drugs, fraud, and the priceless painting from so many years ago.
Some readers find Theo Decker hard to like due to the fact that he stole a painting worth over $20 million and later becomes involved in some very nefarious business dealings, but in reality, his situation justifies this; ultimately, he is a sympathetic character because he works to rectify his mistakes.
Just when you think things are looking up for Theo Decker, something happens, dragging your emotions all over the place. Tartt develops many rich and well-written characters over the course of the novel, all of whom the reader can connect to in one way or another. This fact contributes to the high emotional element that most readers find in the story.
Although The Goldfinch  is well-written, descriptive, and emotional, it comes at the price of a dense novel and somewhat difficult prose. This requires the reader to be committed to closely reading all 771 pages, as you can't afford to skip one.
I would recommend this novel to anyone with plenty of free time and an ambition to read an absolute unit of a book. More importantly, anyone looking to feel all sorts of emotions, and to see heroin and classical art masterfully combined into one story. Overall, I'd give The Goldfinch a 4.5 stars out of 5. It is a daunting read, but the story and prose is well worth the time.