College of the Week: MSUB
MSU Billings Could be Your Dream College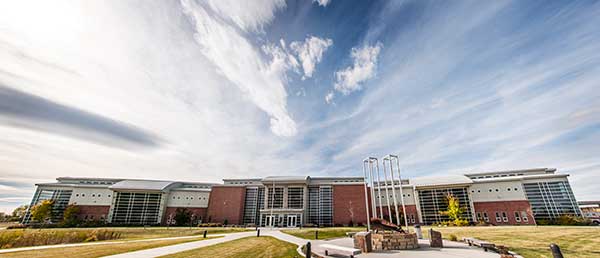 Although U of M and MSU are by far the two most popular universities in Montana, Montana State University in Billings is worth consideration if you want to study in-state. MSU Billings originated as Eastern Montana Normal School in 1927 and, in 1965, it was renamed Eastern Montana College before becoming a part of the Montana University System in 1994.  
Academics: 
Aside from the City College, MSUB offers 240+ online classes. MSUB Online offers certificates, associate's, bachelor's, and master's degrees in Arts and Sciences, Business, Allied Health Professions, and Education. For a complete list of the MSUB undergraduate degrees and programs, click here . 
Athletics: 
The MSUB Yellowjackets house a wide variety of athletics for all seasons. As an NCAA division II school, it has been very successful. The women's varsity basketball team made it to the NCAA Elite Eight last year with a dominant 25-12 record. Track and field and baseball are also a big hit in Billings. Both programs have featured both men and women All-American athletes. Every year, MSUB takes pride in hosting the largest NCAA Division II softball tournament in the country: The Desert Stinger Classic. For more information about Yellowjacket sports and athletics, click here . 
Campus: 
The 110-acre city campus is the third largest in the state. Conveniently, the university lies near the center of Billings and almost everything associated with the campus is within walking distance. There are about 4400 students enrolled with an 18:1 student to faculty ratio. Furthermore, the campus has cut residency cost for students, revised its application fee policy, and updated meal plan options. The university values diversity and support for disability. In fall of 2019, the City College plans to house over a hundred more students in the residence halls and has reduced the housing cost by 20%. 
MSU Billings is offering guided preview visits on February 22, November 9, and April 5. If interested, click here.