Queen Minaj
Which New Tracks Deserve to be in your "Best of Nicki Minaj" Playlist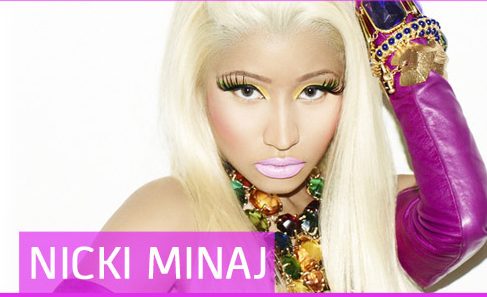 Undoubtedly, Nicki Minaj is one of the greatest artists ever. This time, she cements her legacy through her new album, Queen. The nineteen-song tracklist includes from Labrinth, Eminem, Lil Wayne, Ariana Grande, The Weeknd, Swae Lee, Future, and Foxy Brown. I enjoyed this album, but only because I'm a big Nicki Minaj fan. 
The first song of the album is called "Ganja Burn." In this track, Nicki begins to take verbal shots at artists that attempt to copy her. She sings, "You can't wear a Nicki wig and then be Nicki, that's like a fat n***a thinkin he can be [Biggie Smalls]." Near the beginning of the track, Minaj says "bury the body." This phrase stirred up controversy and may people think this was the starting point of the feud between her and Cardi B. Listening to it, the phrase also sounds like "bury the Bardi" (Bardi being one of Cardi B's nicknames). 
She also directly attacks "little rappers" on her third song, "Barbie Dreams." After its release, Minaj quickly downplayed her lyrics on Twitter: "I only mentioned people in #BarbieDreams that I f** wit. This isn't a diss. Yikes. This is culture, this is BIGGIE!!!!! New York!!!! This is FUN. Light hearted fun FUN." 
The fast-paced intense rapping that Nicki Minaj is known for is really slowed down for the first time in this album. Ariana Grande, Swae Lee, and The Weeknd all featured in the songs where Nicki wasn't in full control of the pace: a side of Minaj that we don't often see.  
Lil Wayne collaborated with Minaj in two songs, "Rich Sex" and the final song of the deluxe album, "Good Form." Mentioning sex and abstinence was also a common juxtaposition in this album, especially in these songs.  
She could've done better, but I liked it. The way she boasts herself in the form of a queen is perfect for her style and a great title for the album.  It's good to see her with her own album; her last one, The Pinkprint, was released more than four years ago. This one wasn't completely special, considering her creative lyrics in recent years. Songs like "Where Them Girls At" and "Big Bank" remind us of the potential of Minaj, but we don't really get to see that side of her in this album. I like to see her collaborating with other famous artists in the future because her songs are less interesting when she is the only lyricist in the song.