A Conversation with Tyler Knott Gregson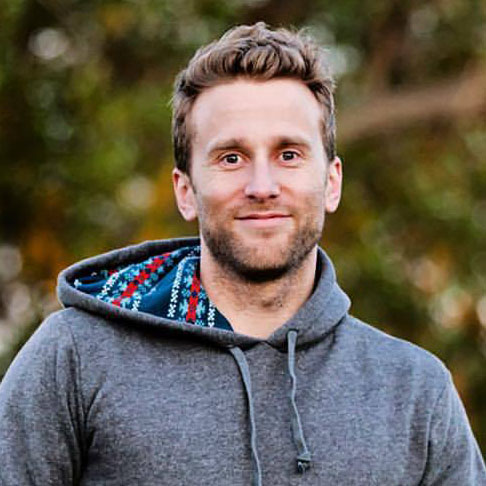 "He has become the literary equivalent of a unicorn: a best-selling celebrity poet." The New York Times had words of praise for a man with a direct connection to Helena High School.
Tyler Knott Gregson was born in 1981 and graduated from Helena High in 1999. His mother is a Bengal alumni as well, along with his two sisters.
He's a photographer and a writer. Mainly, a writer of poems. But this wasn't always his plan. He attend the University of Montana and received degrees in psychology, sociology, and criminology. He was a freelance writer following college and had no idea it would amount to anything. Much of his writing was focused on releasing whatever was inside of his head. Along with this, he did favors for friends via photography, including weddings and senior pictures of people he knew.
And then he met Sarah Linden, his partner in crime and business associate in their photography company, Chasers of the Light. Linden encouraged him to start putting these personal poems out for the world to see, telling him that people might need to read them. Along with putting his poems out there, he started taking photography much more seriously due to Sarah's advice. Now, his wedding photography has taken him to places like Ireland, France, and a small fishing village on the south coast of Jamaica.
But traveling all around like Gregson does makes him appreciate something that most kids here don't: Helena. He chooses to live here because it's quiet and it's peaceful. Nobody here cares that he's a poet or a photographer. And that's how he likes it.
But in the outside world, people do care. In fact, about 400 thousand people care just based off his Instagram and Twitter following alone. Pieces about him have been ran in the New York Times and the Wall Street Journal. He's written three books of poetry. His first, Chasers of the Light, was a national best seller in 2014. He followed it up with the Haiku collection All the Words are Yours in 2015 and Wildly into the Dark in 2017. In 2016, he and Sarah wrote North Pole Ninjas, a children's book about spreading kindness during the Holidays.
He credits his parents with his success. His father is the Latin American pitching coordinator for the Boston Red Sox. He was often gone on baseball business and his mother was tasked with caring for him and his two sisters alone. He says he gets his work ethic from them.
His proudest accomplishment wasn't becoming a best seller or being featured in the New York Times. It was much more personal. He challenges himself to write everyday and he's posted a haiku to social media for ten straight years and has written a typewriter poem going on 2,500 straight days. His typewriter series, written from an old typewriter he found in a Helena antique store and typed on any paper he finds, from recipe cards to ripped pages, is what launched him into the spotlight.
When we ended our interview, I asked him if he had anything he wanted to say to the students of Helena High. He told me, "Don't ever underestimate the importance of what you're doing." He's a poet, and most of his poetry was for him. Now he is one of the most famous writers in the world, and he never expected it. But Sarah convinced him to share his gift because there were people in this world that she felt he could help. Whatever you're doing, keep doing it. You never know where it'll take you.