Early Access to College Courses
New Opportunities to the Helena High Students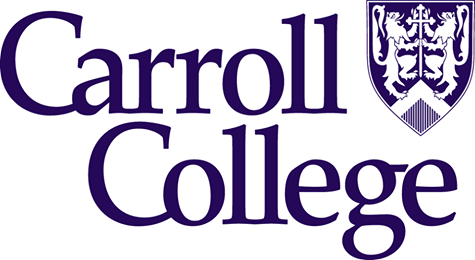 Over the summer, Carroll College and the Helena School District worked together to bring high school upperclassmen an outstanding new opportunity. The "Early Access Program" enables 11th and 12th graders to take certain Carroll College classes without paying tuition.
Though these are tuition free, several classes have established fees required along with taking the class and, of course, textbook fees as well; the cost of classes are $60 and the specific fees do not exceed $20, not including books. Students can take up to two of these classes per semester which come from a specified Early Access list that contains 46 different classes ranging from subjects like Anthrozoology to Chemistry.
Most of these classes are worth 3 or 4 credits and can go directly towards the start of the student's college career. This can enable an Early Access Student to possibly graduate a year early, depending on their future goals. The program also allows students to experience a real college setting; students might sit in a lecture hall with a professor and possibly 60 other students that could already be majoring in that subject. This better prepares the individual for their upcoming years after high school graduation. In addition to the class experience and credits, early access students are also given a Carroll ID which enables them access to the library, sporting events, and performing arts productions. Most classes only take part 2 or 3 days out of the week and only go for a little more than an hour.
To take part in the Carroll Early Access Classes you must be either a junior or senior and have at least a 3.25 GPA, and if you missed out on the fall classes, registration opens up once again in the spring!
Many of the students currently involved in the classes describe this as a great opportunity and a way of getting several college credits early on without the worry of money in mind. Gracie Lawlor, a senior at Helena High is currently in the Anthrozoology class. Lawlor says, "It's a good way of seeing if this is something that I actually want to get involved in in the future." In addition to this, Lawlor also spoke about how it is a great opportunity to get the college experiences early on.
I am also taking the Anthrozoology class this year and have found myself comparing the college experience to that in high school. So far it has been much more laid back; I have been less stressed than usual and have been given more independence in my studies. This may be because 60% of our grade is based on common sense exams, 20% on homework assignments, and the remaining 20% is a community service project.
Though the workload is different for all the courses; Chemistry is one that is sometimes much more arduous than that of Anthrozoology. Hayleigh Holmlund, a senior at Helena High gave her insight on this as she is enrolled in both Chemistry and Psychology through Carroll's program. This was Holmlund's overall views on the classes, "I really like the Carroll courses, and they help me get a jump start on college." When it came to workload for her classes in comparison to that of Anthrozoology for instance, it was very different, "The work I have is more than a typical high school class would have; though most of it is just reading and studying." Even though it is a decent amount of work Holmlund says, "I still enjoy it; I know I'm doing it because I want to and not because I have to."
My current professor, Dr. Marie Suthers said the Early Access program "is a great experience for the students; and you'll be so much more ready for next year." "It's interesting to see where these students will go when they apply to college, because this program will most likely influence their thoughts on possibly attending Carroll, therefore I'm assuming that the president of the school will be keeping an eye on all of you guys," she added. Dr. Suthers said, "This opportunity has to be so much better than the high school experience, it seems as though there are so many differences, the main one being the amount of homework is put on the kids."
Diving deeper into the program has made me realize how thankful I am to be currently apart of it and to be able to get a head start on the rest of my life; the major decrease in stress is great too! For instance, this week in my Carroll class we are going on a field trip to Montana Wild, and starting to watch a movie on whales! If this interests you and you're not already involved, be sure to get in on the spring registration! Make sure to contact your high school counselor if you're interested.