HHS Talent Show Rocks the House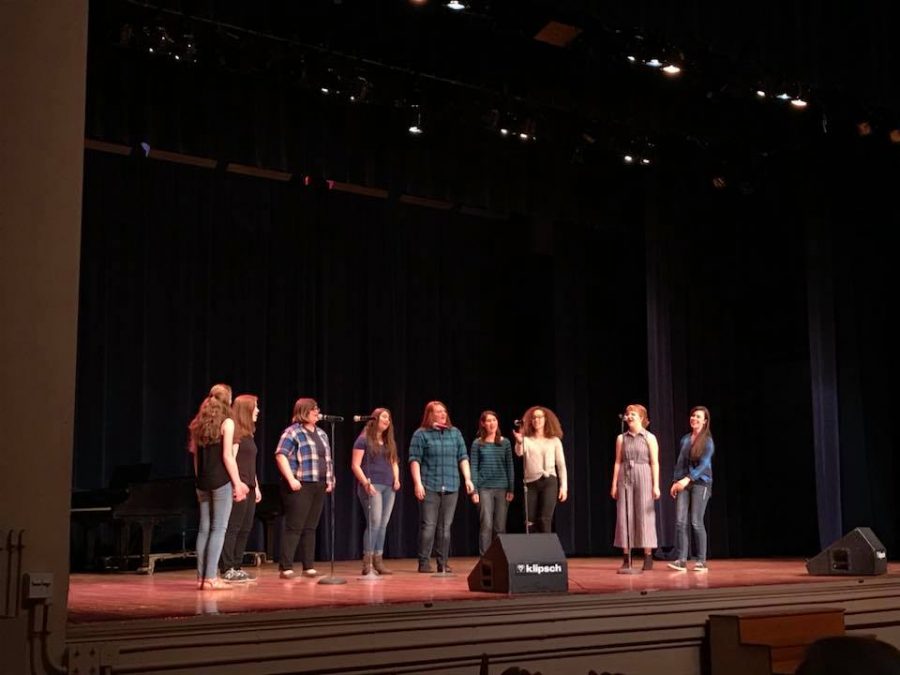 On May 9th, proud parents clustered the squeaky seats of the HMS auditorium, waiting with a smile to see their children perform in the HHS Talent Show, a newer event that Helena High has put on for the last few years. Though not quite as well known as Night to Shine, it was just as eventful with several musical acts and some really, really, really, really, good commentating by our very own student council staff Colin Neilson and Rachel Jakovac. With acts ranging from soloists to larger groups and even a guitarist throwing a pick humorously to the audience, the talent show had it all.
While most groups consisted of duets, trios, or solos, there were three larger groups that performed. Unaccompanied Minors and Not Your Forte, both of these being acapella groups, sang songs by Hozier and Colbie Caillat respectively, while Modern Band, a class here at HHS, performed Creedence Clearwater Revival's popular hit, "Bad Moon Rising." Smaller groups and soloists brought ukuleles and guitars, and some even played piano. It seemed as if the performers had a joyous time as well; Quinten Gonzales, a part of Unaccompanied Minors, even comically remarks, "I thought it was gonna be good, but it was great, and that confused me."
Soloists, duets, and trios performed a variety of songs, some of which included multiple instruments. Two soloists performed with ukuleles: Brinley Nielson performed her rendition of "Here Comes The Sun," and Ellie Banks put on an adorable rendition of her very own original song, "Thoughtless Thoughts." Eden Roberts, a soloist, and Caleb Lay, in two duets, played guitars and sang with their respective groups, while some others including Madison Krantz and Bryndon Wilkerson played piano with their acts. Along with the instrumentalists, vocalists also performed beautifully. Aryn Terrio, Alyssa Mendez, and Erin Bohlman all performed strong vocal solos, while those who sang in groups did wonderfully as well.
Overall, the talent show was a huge success and immensely fun for everyone involved; make sure to catch next years for even more great acts!