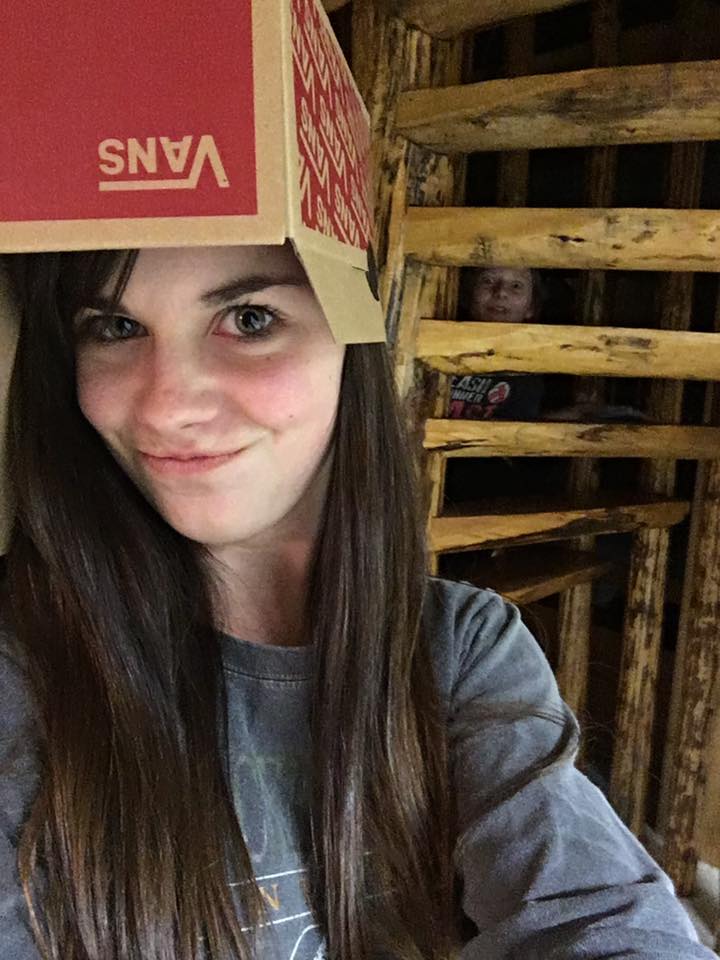 Hello fellow peeps! My name is Melina Scott, and I'm a Junior at our wonderful Helena High School. I joined newspaper for numerous reasons, one of which being that I like all kinds of writing, including journalism. I also enjoy talking to and interviewing people, so newspaper seemed like the way to go. I took journalism my sophomore year and realized how much I enjoyed it, which encouraged me to write for
The Nugget
this year. My other interests are based mostly around music; I play the flute here at HHS and ukulele and piano (badly) at home. I'm also a part of Ambiance and our women's acapella group,
Not Your Forte.
The only non-work based activity that I pursue outside of school is an art class I attend at the Holter Museum, but I do waitress at Jackson Creek Bar and Grille in Montana City. We have great burgers. You should come in sometime (totally not advertising). Getting back on topic, however, I'm super excited to be a part of
The Nugget
and am looking forward to forcing my friends to read it. So far, it's looking like it's going to be an amazing experience.
Melina Scott, Head Writer
May 13, 2019
Apr 16, 2019

Khalid's Free Spirit

(Story/Media)

Apr 08, 2019

Respect Your Servers. Please.

(Story)

Mar 01, 2019

How To Train Your Dragon: A Hidden World Is A Massive Success

(Story)

Feb 13, 2019

Helena High Thespians in Missoula

(Story)

Feb 06, 2019

Starlighters in Spokane

(Story)

Dec 10, 2018

The Review of Hannah Grace

(Story)

Nov 30, 2018

"Inherit the Wind" Insightful and Well-Done

(Story)

Nov 19, 2018
Oct 16, 2018

'The Nugget' In Missoula

(Story)

Oct 12, 2018

Congratulations to our National Merit Semi-finalists!

(Story)

Sep 19, 2018

First Weeks, First Impressions

(Story)

Sep 19, 2018

"The Nun" is Sure to Keep You Praying

(Story)

May 23, 2018

HHS Talent Show Rocks the House

(Story)

May 07, 2018

How the Snow in 2018 Killed Us All

(Story)

May 01, 2018
Apr 11, 2018
Mar 09, 2018

This Definitely Isn't Propaganda

(Story)

Feb 23, 2018

The Issues Surrounding Gun Violence

(Story)

Feb 22, 2018

Nugget In Ten: February 2018

(Story)

Feb 13, 2018

Deadlines Make Students (and Teachers?) Dead Inside

(Story)

Jan 22, 2018
Jan 16, 2018

Nugget In 10: January 2018

(Story)

Jan 05, 2018

Choir and Band Bonanza

(Story)

Dec 13, 2017

Nightmare Before (or During?) Christmas?

(Story)

Nov 29, 2017

Put the Popcorn Back on the Shelf – It's Time for Eggos

(Story)

Oct 23, 2017

Our Nuggets are Older than McDonalds!

(Story)

Oct 05, 2017

Fantastic Film Clubs and Where to Find Them

(Story/Media)

Sep 27, 2017

The Deeper Meaning

(Story)

Mar 01, 2017
Dec 20, 2016

The Effect of Bullying

(Story)