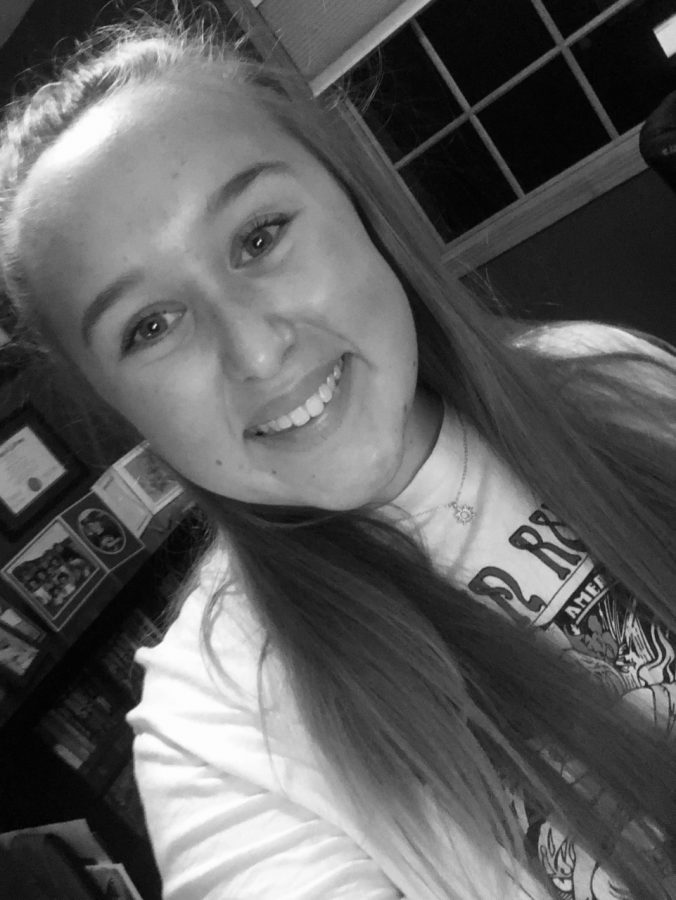 Hi there, reader who clicked on my staff profile! My name is Annabelle, I'm a junior, and this is my first year writing for The Nugget. I joined journalism as a sophomore and found that I really loved the class (especially getting to write scathing editorials; I have pretty strong opinions on varying and somewhat trivial matters).
Besides writing and generally being a dork, I love to sing, play the piano, and to attempt to write music. However, my more recent, COVID-19 friendly pastimes include online thrifting and eating copious amounts of cookie dough.  I have an incredibly old and incredibly deaf cat named Gracie, along with two dogs who are just OK (they're super cute, but pretty annoying when they want to be). I sing in Starlighters choir, where my true dork form manifests itself, and I am the (self-proclaimed) Mario Kart Wii champion. And yes, I will challenge anyone who dares to oppose my Mario Kart expertise.
Unlike many of my other fellow classmates, I have little to no plans for life after high school, other than the fact I would like to go to college. An exact school and major are currently TBD, but I would love to do something involving music, or a profession that makes some sort of positive impact in the world, no matter how small.
Annabelle Heun, Writer
Nov 25, 2020

Why We Should Be Nicer to Tired Teenagers

(Story)

Nov 11, 2020

Just Keep Singing: Choir in the Age of COVID-19

(Story)

Oct 28, 2020

Would You Like A Side of Music With Those Ads?

(Story)

Oct 17, 2020

Helena High School's Phase One Feelings

(Story)

Sep 18, 2020

Does New Technology in Cars Make Us More Distracted Drivers?

(Story)

Apr 29, 2020

Dodie's Human Collection Gently Leads Listeners Through the Humanities of Love

(Story)