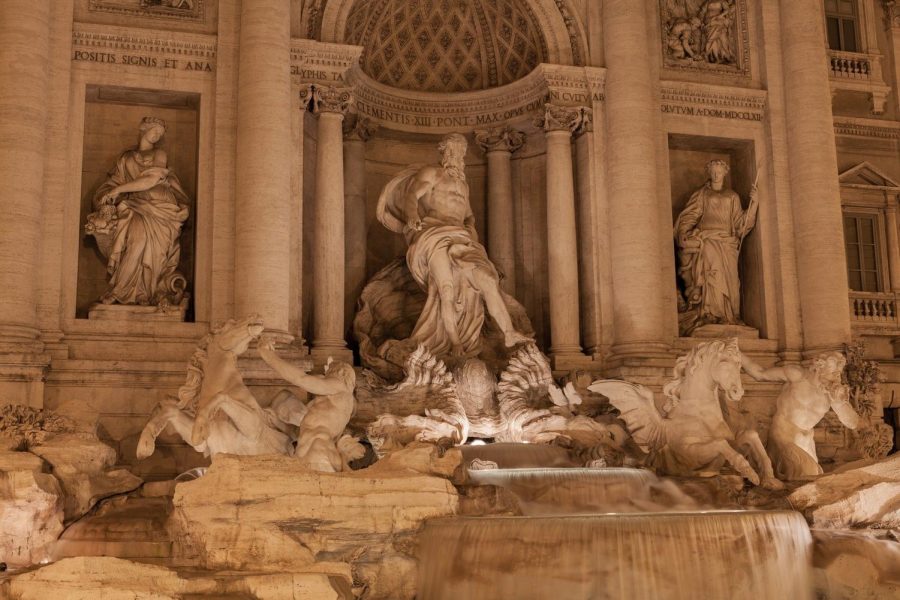 Latin is often referred to as a "dead language" as only about 2,000 people globally can speak the language fluently. However, "about 80 percent of the entries in any English dictionary are borrowed, mainly from Latin." And beyond our language, Roman culture has influenced modern life in countless ways. That's why the Helena High Latin Club learns about Roman culture and traditions.  
Latin club is hosted in room 10, in the language hall, every Thursday at lunch. During this time, students will watch films about Roman stories. One popular series for the club is Horrible Histories. The club also creates Harry Potter spells from Latin root words and decorates for holidays. Members of the club will discuss the plan for the following weeks with club president Olly Martinez. Martinez, a senior, joined the club because "I was really interested in the language, specifically Latin, especially because I originally planned to go into the medical field." Though Martinez joined through taking the Latin class, knowing the language is not a requirement to join the club. Despite Latin being very seldom used today, Olly said, "It was relatively easy for me to pick up (due to English being very based on Latin roots)."  
Olly credits Mrs. Richmond, who hosts the club, for making the club "a place to comfortably socialize and learn." Richmond always provides the club with snacks, including chips, Oreos, candy, and sometimes pizza (from Little Caeser's, of course). The club always has a welcoming environment, ready to accept anyone and everyone who wishes to join.  
The Latin Club has several holiday celebrations, including Lemuria (Halloween) and Saturnalia (Christmas) where members put up decorations and eat snacks. Lemuria was a Roman feast which involved the exercising of evil spirits and Saturnalia was a festival to celebrate the god of Saturn. Though the celebrations are different from their counterparts of the modern-day holidays, they are similar enough to have an ancient twist on our favorite holidays. The Latin Club's Christmas tree is adorned with a Roman helmet (called a galea) in place of a star, which brings a charm to the room. Both holidays have a rich history, so joining the Latin Club to explore them would be fascinating for those interested.  
 Though Rome's coliseum is now crumbled and no longer hosts fierce gladiators, Greek culture has brought people together at Helena High. As members puzzle over the mysteries of Ancient Rome, they uncover mysteries about each other. Each Thursday they can be surrounded by like-minded people while discussing their interests, which in some cases includes reenacting the death of Julias Caeser. With each meeting, they become more tight-knit. What "dead language" could do that?