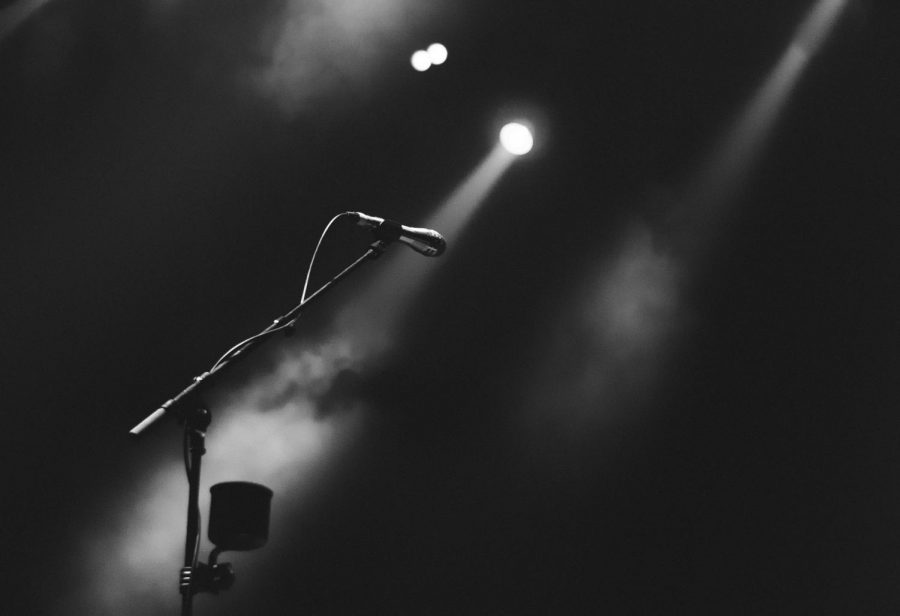 The 64th Grammy nominations were released on November 22, 2021, and the show will take place on January 31, 2022, so in traditional fashion here are my predictions for this year's awards. Last year, I reported on the difference between record of the year and song of the year, so if you want a refresher or want to learn, click here for my article last year.  
This year the competition is intense. For the first time, the Recording Academy has increased the number of nominees in the Big Four categories from 8 nominees to 10. Consequently, determining who should and will win is a harder task than before.  
The question this year will be if Olivia Rodrigo will sweep the Big Four categories as Billie Eilish did in 2019. And can Rodrigo do this going against Eilish herself in 3 out of 4 categories? Can Rodrigo win AOTY against her idol Taylor Swift? Or maybe Justin Bieber will finally sweep the competition, (spoiler: he won't).  
Because the competition this year is so intense, many of the artists nominated deserve to win. 
Record Of The Year 
I Still Have Faith In You
ABBA
  
Freedom
Jon Batiste
  
I Get A Kick Out Of You
Tony Bennett & Lady Gaga
  
Peaches
Justin Bieber Featuring Daniel Caesar & Giveon
Right On Time
Brandi Carlile
  
Kiss Me More
Doja Cat Featuring SZA
  
Happier Than Ever
Billie Eilish
  
Montero (Call Me By Your Name)
Lil Nas X
  
drivers license
Olivia Rodrigo
Leave The Door Open
Silk Sonic 
Front runners for Record of the Year are "Happier Than Ever", "Montero (CMBYN)", and "drivers license", with honorable mentions going to "Leave The Door Open" and "Kiss Me More". Each of these songs has had a huge cultural impact this year which is a contending factor for this award. The Academy loves Eilish as she has won this award for the past two years and "Happier Than Ever" is arguably a better record than "everything i wanted," the song that won her this award last year. With that, however, both Rodrigo and Lil Nas X have had huge success with their debut albums and singles with Rodrigo spending 4 weeks atop the Billboard 100 and Lil Nas X spending 5 weeks. Production value plays a large role in who wins this award, and Eilish is leagues above the other songs in this regard thanks to her brother and songwriting partner FINNEAS. Because of that, I believe Eilish should and will take the award for an unprecedented 3rd year in a row.  
 Album Of The Year 
We Are
Jon Batiste
Love For Sale
Tony Bennett & Lady Gaga
  
Justice (Triple Chucks Deluxe)
Justin Bieber
  
Planet Her (Deluxe)
Doja Cat 
Happier Than Ever
Billie Eilish
Back Of My Mind
H.E.R.
  
Montero
Lil Nas X
  
Sour
Olivia Rodrigo
  
Evermore
Taylor Swift
  
Donda
Kanye West 
As an avid Taylor Swift fan, I want to see her win this category with back-to-back albums, but, in reality, the chances of Swift winning this award for the fourth time is slim to none. With that out of the way, the biggest contenders for this category are once again, Olivia Rodrigo with Sour, Lil Nas X with Montero (CMBYN), and Doja Cat with Planet Her. I would also not count out Eilish in this category, but this feels like a less likely win. Also, of note in this category is H.E.R. as she has had previous Grammy success including a nomination for Album of the Year with her debut EP. Taking each album as a whole, I believe Doja Cat has the most cohesive and non-stagnant album; however, with major success on every song, even non-singles, I believe Rodrigo will champion this category.  
 Song Of The Year 
Bad Habits
(Ed Sheeran)
  
A Beautiful Noise
(Alicia Keys & Brandi Carlile)
drivers license
(Olivia Rodrigo)
  
Fight For You
(H.E.R.)
  
Happier Than Ever
(Billie Eilish)
  
Kiss Me More
(Doja Cat Featuring SZA)
  
Leave The Door Open
(Silk Sonic)
Montero (Call Me By Your Name)
(Lil Nas X)
  
Peaches
(Justin Bieber Featuring Daniel Caesar & Giveon)
  
Right On Time
(Brandi Carlile) 
Song of the Year is the only category I did not correctly predict last year and that was due to my Taylor Swift bias. So, bias aside, almost all the songs in this category have had commercial success, but this category is based on lyrics only. Looking at lyrical quality alone, the top songs in this category are "A Beautiful Noise" and "Fight For You." H.E.R. won this award last year with a powerful song about police brutality; this year, she comes with a song not quite as poignant but still incredible. However, like every category this year, Rodrigo and Eilish should not be counted out, as well as Silk Sonic in this particular area. When it comes down to it, I believe Eilish has a better chance of winning ROTY than SOTY, and although I think the award should go to H.E.R., I predict that Rodrigo will be the winner.  
 Best New Artist
Arooj Aftab
  
Jimmie Allen
  
Baby Keem
  
FINNEAS
Glass Animals
  
Japanese Breakfast
  
The Kid LAROI
  
Arlo Parks
  
Olivia Rodrigo
Saweetie 
Perhaps the only prediction I am confident in this year is Olivia Rodrigo taking home the award for Best New Artist. Although the rest of the artists are incredibly talented, Rodrigo's overall commercial success, cultural impact, and talent make her an easy choice for Best New Artist.  
The 64th Grammy's will be a night to remember filled with incredible performances; and hopefully, it will also be a night to make history.