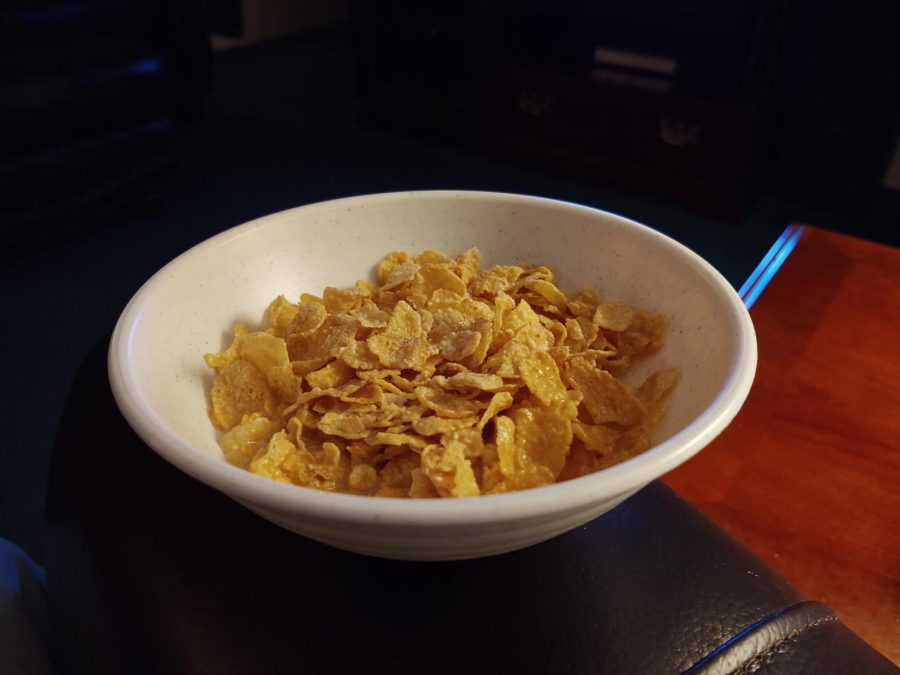 Chris Shields
When it comes to breakfast cereals, you've got your "healthier" options, and then you've got your "not so healthy" options. The healthier cereals are often a blander and more basic version of the unhealthy ones, which is the reason why they are often less popular. Examples of this are found along the whole cereal aisle.  
General Mills's Cheerios, for example, are a healthier, blander alternative of the more popular and delicious Honey Nut Cheerios, which are packed full of sugar and sweetness. Kix, a healthier corn puff cereal, is practically the basis for Reese's Puffs, a corn puff cereal based on a popular candy with the sugar content to match. For Kellogg's, their "healthier" option of Corn Flakes can also be found in a sugar filled, much more popular unhealthy corn flake alternative under the name "Frosted Flakes," which you may have heard of. 
There's a reason Frosted Flakes, like most unhealthy cereals, are more popular than their more sensical counterpart and it's their flavor and appeal. Corn Flakes sound bland, look bland, and taste bland. Frosted Flakes, on the other hand, sound delicious, look appetizing, and taste equally as good. 
This is reflected in the nutrition label. Kellogg's first ever cereal product Corn Flakes give you 150 calories and a measly 4 grams of sugar per one and a half cup serving, while Frosted Flakes provide a much tastier 130 calories and 12 grams of sugar in every cup. That's a big difference, and the flavor shows it. 
First released in 1952 under the name Sugar Frosted Flakes, Frosted Flakes cereal has been one of Kellogg's most popular products for many decades. The concept of a corn flake-based cereal glazed in a sugar frosted coating seems basic and simple but has worked in selling box after box since its introduction.  
Other flavor varieties of Frosted Flakes have been introduced over the years, but none have proven quite as popular or delicious as the original. Some of these other flavors include Chocolate, Banana Crème, Honey Nut, Pumpkin Spice, Cinnamon, with Marshmallows, and a mashup with another popular Kellogg's cereal Froot Loops.  
Frosted Flakes really haven't changed much about its appearance over the years, sticking with the tried and true, blue box color scheme that they're known for. Tony the Tiger, the iconic mascot, has been selling us on this cereal since 1952 with his catchphrase "They're Great!" 
Frosted Flakes are a light, crispy cereal that give a nice, airy crunch when eaten dry. Their frosted sweetness is delicious with or without milk but is more pronounced with it. However, the cereal goes almost unforgivably soggy if you let it sit for just a bit too long, and you're left with eating what feels like a bowl of soggy shreds of paper. The milk at the end is phenomenal though, as it gains the sugary sweet flavor of the cereal itself.  
This used to be one of my go-to dry snacking cereals going up because without milk, the light crispness is like eating a bowl of sweet corn chips, or something along those lines. I still enjoy this cereal both dry and with milk after all these years and don't see that changing anytime soon. Although they struggle to retain their texture for an extended period, Frosted Flakes are delicious, and a favorite childhood staple.