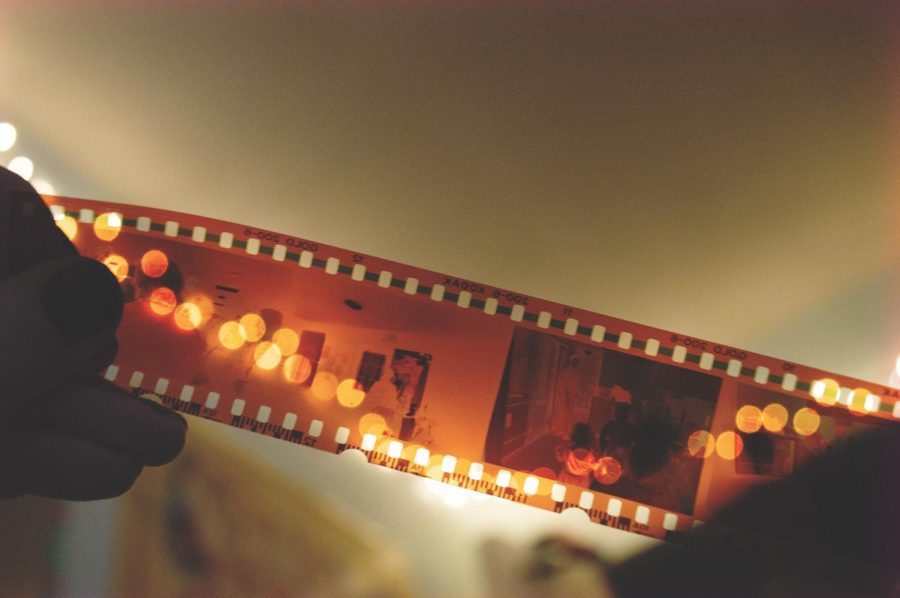 gagnonm1993
In addition to a variety of core curriculum classes, Helena High offers no shortage of fun classes that cater to students' various interests. Unique and interesting courses that can appeal to everyone are one of the things our school prides itself on, and a perfect example of one of these classes is Mr. Hussey's Reading the Movies class. 
Taking place during fourth period this year, students in Reading the Movies watch and discuss different kinds of cinema across a broad spectrum of genres and styles. "This Senior elective is designed to sharpen viewing and critical thinking skills. The course looks at film chronology, genre, and directorial style along with some film terminology. Students watch a lot of different films and write film critiques," Hussey said. 
An average Reading the Movies class with Mr. Hussey consists of either watching a movie (in class or streamed live via Microsoft Teams) and discussing it in hopes to better understand the film and appreciate cinema on a different level. "All genres are covered (Comedy, Horror, Sci-Fi, Action Adventure, Foreign, Documentary, Western, Musicals, etc.) with a focus on non-mainstream films that may have had an unknown impact on the history and progress of quality film making," said Hussey. 
Conducting business as usual in this class has been particularly difficult for Mr. Hussey. He is frustrated with feeling restricted in providing successful ways of viewing and discussing films with the situation we are in. He thinks the experiences are not what they should be, but unfortunately there isn't much he can do to change it. 
Despite the challenges of conducting a movie-centered class during a pandemic, Hussey has set his sights on continuing class to the best of his ability in any way he can. Hussey hopes to "find as many films as I possibly can that will make students think and rethink our world [and] use film as a talking point that connects our past and our current situation in a way that allows for conversation and comparison, compassion and empathy, and knowledge and reference material." 
Mr. Hussey believes this is a very important and worthwhile class for all his students who truly care about the subject. "Films allow the viewer to escape their reality and explore anything and everything. Film makes you feel and think – reflecting on a film is looking at our world: past, present, and future," Hussey says.  
This unique and fun class is a perfect example of what makes Helena High unique, and an example of what opportunities and varieties it offers for students of all preferences and interests.  
If you're interested in studying film on a deeper level or are just looking for a fun, engaging class that will provide you with a different outlook on a popular pastime, Reading the Movies is for you. Mr. Hussey makes this class super fun and entertaining, and it's a good experience for anyone to have.