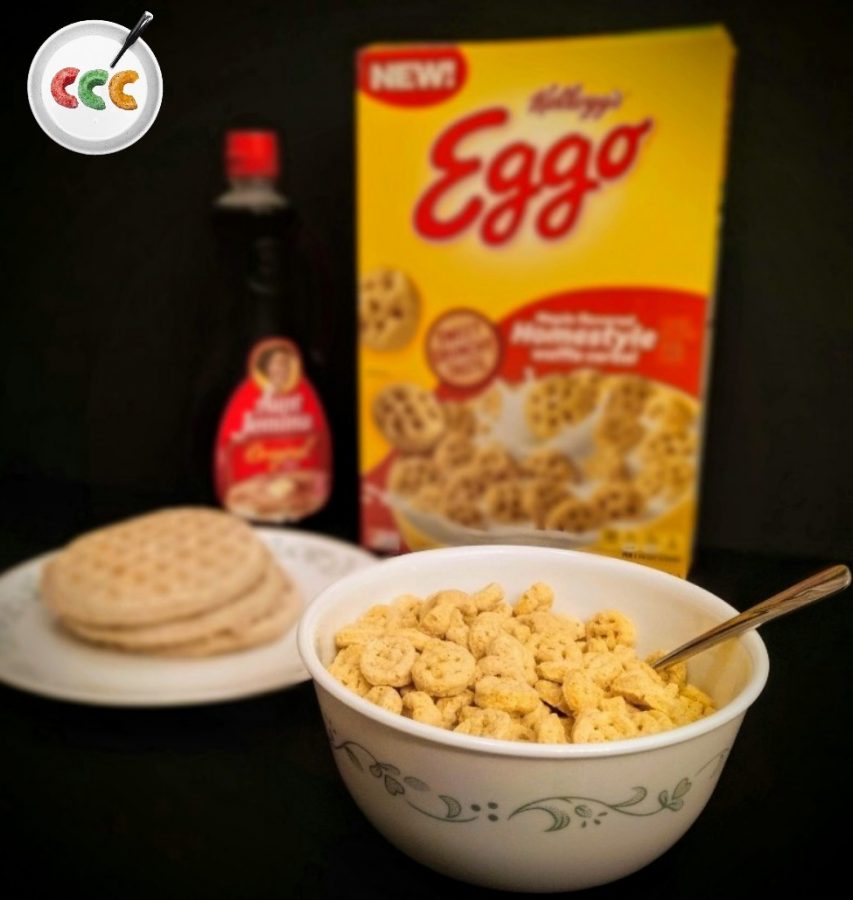 Chris Shields
The Kellogg Company, more popularly known as Kellogg's, has been a household name since it was founded in 1906. Whether you know them from Special K, Cheez-It, Nutri-Grain, Eggo, Pringles, Zesta, the classic Pop Tart, or any others of their long list of brands, chances are you've heard of or tried their products. Of all their varieties of food, one stands out from all the rest: their breakfast cereal. 
Kellogg's seemingly endless and ever-expanding line of cereal brands includes Apple Jacks, Rice Krispies, Corn Flakes, Corn Pops, Crispix, Froot Loops, Frosted Flakes, Frosted Mini-Wheats, Honey Smacks, Krave, Raisin Bran, and so many more. With new cereals being released regularly, the company has come a very long way since the original bowl of Corn Flakes. 
In 1994, Kellogg's made a cash grab by combining two of their most popular product lines, Pop Tarts and cereal to create the first iteration of "Pop-Tarts Crunch Cereal," and it worked. It worked well enough, in fact, that it saw a re-release in 2019 under the name "Pop-Tart Cereal." Capitalizing on the popularity of combining their famous products, Kellogg's adapted another of their most famous brands to cereal form in 2006: Eggo Waffles.  
Eggo Waffles first came out in 1953 and are still strong sellers today coming in many different varieties. Their first attempt at Eggo Waffle Cereal was well-received despite its discontinuation in 2012. In 2019 the cereal made a comeback and was returned to store shelves, much to consumer's delight. 
Kellogg's Eggo Waffle Cereal currently comes in two different flavor options: "maple flavored homestyle waffle," and "blueberry waffle." It's marketed as a Kellogg's breakfast option that tastes identical to a different Kellogg's breakfast option. While the premise is a unique idea, Post did something very similar with Waffle Crisp cereal much earlier on. 
The cereal boxes of both flavors of Eggo cereal are bright yellow in color and catch your eye from across that heavenly cereal aisle we all know and love. They're designed to look like the iconic bright yellow box that Eggo waffles come in, and proudly present the Kellogg's and Eggo logos on the front of the box. The homestyle maple flavor, which is the focus of this review, boasts a "sweet crunchy taste." 
Nutrition-wise, this contains 160 calories and 15 grams of sugar for every 1 ¼ cup serving. Its ingredient list features whole grain oat flour and whole wheat flour as the first and third ingredient, with sugar being the second. As far as cereals go, this one isn't as horrible as other options. 
The cereal pieces themselves can most accurately be described as disc-shaped, pale-yellow corn puffs with around seven little holes through the center. It seems their aim was to look like little waffles, but instead they closely resemble smaller versions of Honey-Comb Cereal pieces by Post.  
Upon opening the bag, the strong and pleasant smell of sweet maple syrup slaps you across the face. It truly does smell exactly like that classic Aunt Jemima syrup (soon to be rebranded) that I know you're drowning your toaster waffles with. Pouring the cereal into a bowl is a bit of a letdown because a large quantity of the pieces are either broken or misshapen, and the color is not as vibrant or appetizing as what's shown on the box.  
Say goodbye to the roof of your mouth for at least the first several spoonfuls. However, after your gums bleed a little, and the cereal softens a bit, it becomes much more enjoyable. The pieces are a good size and fit perfectly on a normal sized spoon. It retains its sweet flavor quite well and never ceases to remind you that it is, in fact, maple syrup flavored. 
Is the flavor reminiscent of the wonderfully artificial taste of a classic Eggo waffle like it's advertised? It's difficult to say. With how sweet and strong the maple flavor is, you don't get much else from the taste. However, after swimming in the milk for a long period of time, the sweetness fades a bit and you're left with what closely resembles the taste of Kix cereal by General Mills, which isn't a bad thing because I am a Kix fan.  
A huge leg up that Eggo cereal has on Kix, however, is the milk afterwards. The remaining milk in your cereal bowl once the cereal is gone can often be give or take flavor wise, but this milk is fantastic. If you're like me and don't find yourself drinking plain milk very often, this cereal's milk has no problem providing some tasty leftovers.  
All in all, at the end of the bowl, this is a pretty good cereal. It's not top tier, but it's pretty darn close. It delivers on its promises of providing a maple flavor and a "sweet crunchy taste." On my very in-depth, heavily opinionated, but carefully designed cereal ranking scale, it falls at an even 82%, B- grade. I enjoy this cereal and will purchase it again in the future, but its failure to taste and look like an Eggo waffle keeps it from a higher score.