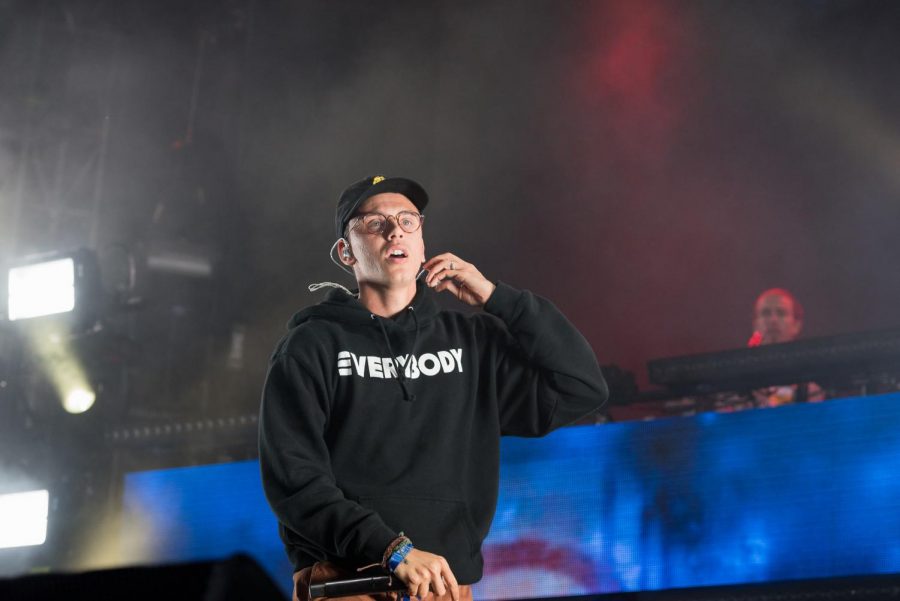 DeShaun Craddock
Logic's second studio album is far better than anything he has produced since. It seemed that Logic was in his prime with The Incredible True Story. His flows deliver more rawness than ever and the storyline that carries the album is what makes it what it is. The concept album seems to revolve around the premise that the human race is escaping earth because of their terrible mistake, which would eventually cause the end of the world. They look to find a new place called "paradise" throughout their journey. Along with this story line, the interludes provide some comedic relief so it isn't all serious.
"Fade Away" is the first notable track on the album. The choir sample on this beat is very dissonant. It drives the pace of the song as they stick to a four-chord, quarter note melody. However, it's the drums really give the personality to the beat. The groove that the producer creates is very 90s and sounds a bit like a Tribe Called Quest beat. Logic adds the finishing touch with his catchy chorus that emphasizes an immortalized existence. "Fade away, fade away, they gon' know my name until it fade away." He backs up his claims by changing his lyrical rhythm up out of the blue, as he does this constantly. As often as he switches it up, it's impressive that it seems to fit every time. 
On the sixth track of the album, Logic really does take you back to the 90s. "Young Jesus" featuring Big Lenbo is a big hit now and could have been an even bigger one in the 90s. It consists of simple drum patterns and a repetitive set of instrumental loops. It sounds like it could have come directly off of an NWA record. The only way to make a good 90s song is to have good flow, and Logic sounds like Eminem on steroids. The best part about this song is that it's super laid back with its instrumentals but turns into an actual banger when Logic starts spitting. The feature, Big Lenbo, does a phenomenal job on this track. Listeners could tell that he definitely knows his role in the song and doesn't try to overdo it. Overall, if you're looking for a display of Logic's raw talent, this is the song to check out.
The eighth track on the album, "I Am The Greatest," has a beat that is unmatched compared to any of Logic's other productions. The 808s and vocal samples really drive the song to create an ABSOLUTE BANGER. The beat itself is enough to get you hyped and intrigued, but Logic adds even more to the songs dynamic with his merciless lyrics. He also raps in a tone that matches the beat perfectly. Both of these elements combine to make a motivating song, whether you feel like watching the world burn or lift yourself up. I can't even begin to explain to you how good this song is. It goes harder than a frickin' heavy metal concert, and it's definitely head-bangable. 
For a pure rap album, The Incredible True Story might be one of the greatest of its kind. Unstoppable flows and bumping beats, combined with its amazing story, puts this album above many others. I rate this album 9.5/10 and recommend it to anybody looking for some different sounding rap. Whatever objections a listener might have to this album, I promise you this, the flow does not disappoint.