Student Profile: Josie Trudeau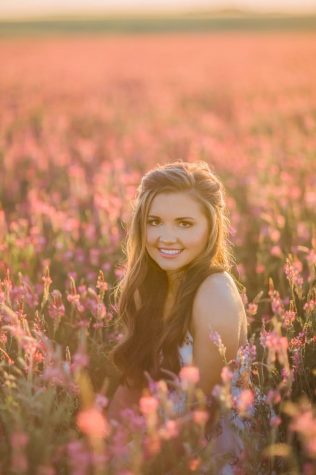 Josie Trudeau, a senior at Helena High, was born in Northfield, Minnesota on May 21st, 2002. She moved to South Dakota and then Texas before landing in Montana at age four. Trudeau has an older brother, Ray Trudeau, whom you may remember as the star wide receiver on the Bengal football team who graduated from in 2018. Trudeau lives with her parents, Cori and Mark Trudeau, in Montana City. 
While at Helena High, Trudeau has played three years of soccer but decided to quit senior year to fully commit to working and school. Trudeau is also involved in the club HOSA because she is interested in pursuing a career in the medical field and studying at MSU in Bozeman. Trudeau has worked at Discovery Kidzone Montessori for about 2 years. "I love being with babies and watching them grow and learn new things," Trudeau said. On a typical day, Trudeau goes to school around 10 in the morning. She only has two classes, math and english, and after that she goes to work until about 5:30 at night. She then either goes to the gym, hangs out with friends, or relaxes at home with her parents. 
In March of 2017, Trudeau was diagnosed with hypothyroidism. This disease is characterized by the decrease in production of thyroid hormones. Although it is a common disease, it is uncommon at her age and at the severity she suffers from. Having hypothyroidism causes her to take a pill every morning to replace the hormones her body isn't releasing. She also has to be careful about what she eats because different foods can affect her thyroid production and absorption. Hypothyroidism can cause her to become extremely fatigued and unable to have motivation. It took her about a year to get on the right medication and to get her thyroid levels back to normal. She learned that "You should never judge someone because although it may not be an illness you can see, they may still be suffering from something."
Leave a Comment