Student Profile: Ryan Young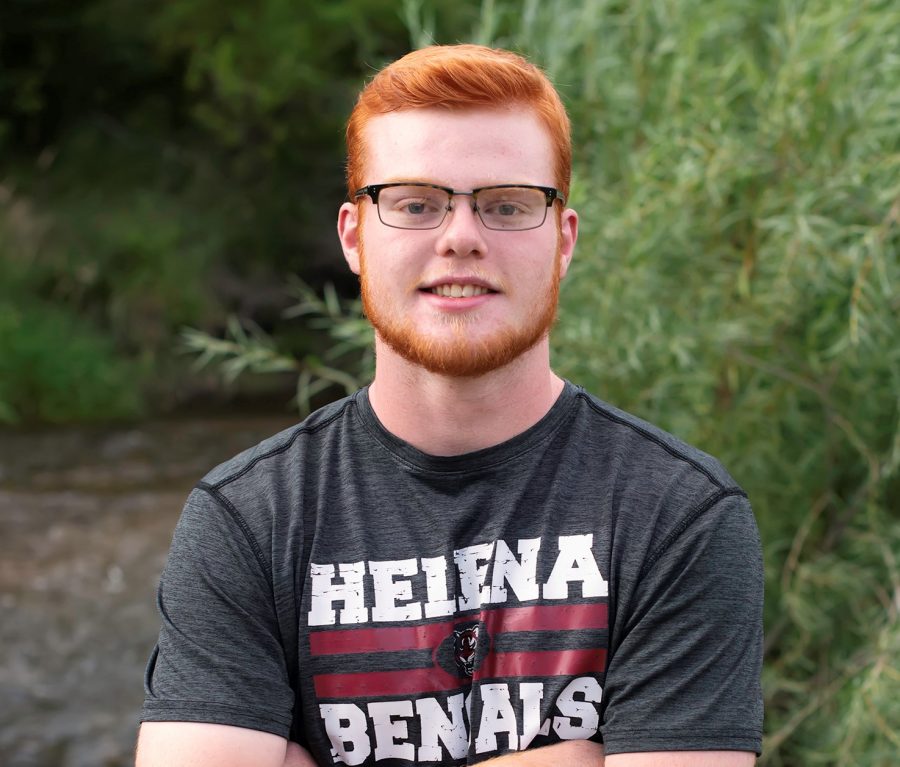 If you've ever attended a Helena High Bengal football game, chances are you've seen the ginger player #59, Ryan Young. A senior this year, Young has a lot on his plate with football and schoolwork keeping him busy, but he is enjoying the freedom of being at the top of the high school food chain. Regarding his senior status, Young said, "There's a lot of freedom. As a freshman you were scared, now I'm a senior and I know exactly what I'm doing." He is on the varsity Bengal football team this year and gives his all every game he plays.
Young played football every single year and really enjoys it. "As soon as I've been able to play, I played," Young said. He plays left tackle this year and is excited for the rest of the season. He likes his and his team's odds for the remainder of the football season and is looking forward to squashing the Rustlers this Friday at Vigilante Stadium. "Every game we've lost, we've lost it under seven points, so we're right there. We're getting over that hump, and I think starting the playoffs, this mentality of 'you lose, you go home', I think that's going to set us over," Young said. 
Young has been through a lot with his team this year, and has even more to come. They've suffered some losses, but also earned some victories throughout the season. His favorite part of playing football is his connection with his teammates. "I like the physicality, and I like the brotherhood you develop with your teammates. It's a very team-oriented sport and it's good to know you have a brother by your side," Young said. 
Young is planning to attend MSU after graduating high school and has already been accepted there. He is very excited to start college and get his future started. "I'm thinking I might study law, I'm not sure though," Young said. He is currently taking a Law and Justice class at Helena High that is fueling his interest in the law field. While he doesn't plan to continue playing football in college, he will keep busy studying and living life. 
Young is very interested in science and the environment, so he's thinking of pursuing something in that field. "I really like science, I also really like law as well, so I'm thinking something like that: environmental law," Ryan said. He plans to study hard to get where he wants to go and definitely shows great potential.
Young is a talented and hardworking individual with big goals for the future. Whether he's wowing audiences on the football field, or studying in school for a future career, Young is dedicated to what he is doing. Next time you attend a Bengal football game, be sure to cheer extra loud for #59 Ryan Young.